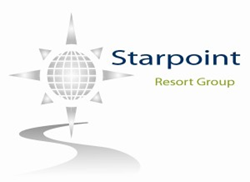 Las Vegas, NV (PRWEB) August 29, 2014
As one of the scariest Halloween attractions in the nation, Fright Dome returns to Vegas in 2014 with more scares than ever before. Starpoint Resort Group knows that many people enjoy partaking in extreme haunted house events that succeed in terrifying the guests. Fright Dome is simply one of the best extreme Halloween attractions in the country.
With 250,000 square feet of space, twenty-five rides and attractions, live shows, scare zones, and of course the Haunted Houses themselves, Starpoint Resort Group is positive that there will be something for Halloween-enthusiasts of all types, from the casual fans of the holiday to hardcore lovers who really enjoy being scared. In 2013, guests were able to experience a haunted house that made them separate from their friends and forced them to find an escape through the horrors of The Collector's Lair all on their own. This year, the attraction is sure to be equally as exciting and horrifying.
To top off the thrills of the Fright Dome, all premium rides are included with admission and are ridden with the lights off. Starpoint Resort Group points out that the blind rides include El Loco (which CNN reported as being one of the most insane roller coasters), the Inverter, the Slingshot, and the Canyon Blaster roller coaster. All riders must be over 40 inches tall to get on these rides.
The Fright Dome runs every Friday and Saturday throughout October, with select Sunday, Thursday, and Wednesday night options opening later in the month. Starpoint Resort Group advises travelers to plan ahead and points out that ticket prices vary depending on what night it is. Ticket prices range from $34.94 for general admission to $89.95 for VIP tickets. "Fastpass" ticket options are also available which feature access to a bonus haunted house.
Starpoint Resort Group is excited for travelers to head to Vegas, and it knows that the additional Halloween-themed activities, like the Fright Dome, will make an October Las Vegas vacation experience that much more memorable. As a leading provider of luxury vacation accommodations, let Starpoint help plan out the perfect Vegas vacation. For more information on Starpoint Resort Group, please visit http://www.starpointresortgroup.com. To view this release in Spanish, visit: http://enterateahora.com.mx/starpoint-resort-group-invita-los-viajeros-la-cupula-del-susto-de-halloween/.
###
Phone: (866) 654-3247
Email: info(at)StarpointResortGroup(dot)com