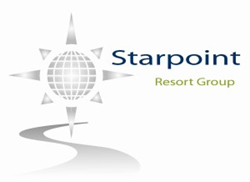 Las Vegas, NV (PRWEB) September 02, 2014
Every year millions of travelers flock to Las Vegas for an unforgettable vacation experience. Las Vegas offers travelers delights and thrills that cannot be found anywhere else in the world, and that is a large reason so many people return to Vegas year after year. With all the exciting shows, events, casinos, and restaurants, the choices of what to see and where to eat can be overwhelming. Luckily for travelers, Starpoint Resort Group shares some of the most memorable restaurants found in Las Vegas.
According to Starpoint Resort Group, one of the most iconic themed restaurants in town is Planet Hollywood. At Planet Hollywood, diners can enjoy viewing thousands of pieces of movie memorabilia while also enjoying some great food. The menu is family-friendly and features staples like crunchy chicken, steaks, pulled pork sandwiches, burgers, and pasta. Celebrities often swing by the location for publicity events so diners never know who they may see during their visit.
The Rainforest Cafe is often a favorite restaurant of younger visitors when they come to Las Vegas with their families. Starpoint Resort Group points out that the Rainforest Cafe is a great family-friendly restaurant with a jungle theme, full of animatronic animals and periodic artificial thunderstorms. Visiting adults can enjoy Rainforest Cafe's bar that features specialty themed drinks using freshly squeezed fruit juices. The expansive gift shop also provides an excellent opportunity to pick up a jungle souvenir or two.
Another great themed restaurant is the House of Blues. Serving delicious southern food, the House of Blues surrounds diners with the style and sounds of the American Blues. Many bands perform at the House of Blues, so it is a good idea to look ahead and see who will be performing when, to plan a meal around that performance. The menu features southern favorites like New Orleans Seafood Gumbo, Crispy Catfish, Creole Jambalaya, and Cajun Meatloaf. On Sunday mornings, House of Blues features a Gospel Brunch that features live gospel music and a fulfilling brunch buffet.
These are just a few of the many restaurants that travelers will find around the city. Whether visitors to Vegas prefer a fun themed restaurant or a more traditional dining experience, Starpoint Resort Group knows that there is something for everyone. For more information on Starpoint Resort Group, please visit http://starpointresortgroup.com/
###
Phone: (866) 654-3247
Email: info(at)StarpointResortGroup(dot)com