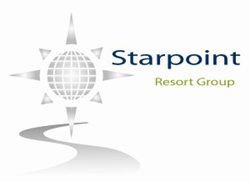 Las Vegas, Nevada (PRWEB) September 08, 2014
Every year there are dozens of heritage festivals throughout Las Vegas that showcase the art, customs, and cuisine of regions from all around the world. Following a recent article series from the Las Vegas Sun, Starpoint Resort Group is happy to point out many of the cultural events taking place in Las Vegas in the coming months.
Starpoint Resort Group points out that one of the earliest groups to arrive in the region that would one day become Las Vegas were the Italians who arrived during the American gold rush. The semiannual San Gennaro Feast celebrates those Italians and the ones who have lived in the region ever since. The festival originated in New York but eventually moved to Vegas. This year the event is running from September 9th through the 14th and features live entertainment, a carnival, and plenty of delicious Italian food.
Later on in September is the 42nd Annual Greek Food Festival, which runs from September 25th through the 28th. Starpoint Resort Group knows that many travelers enjoy Greek cuisine and are advising these travelers to plan to visit Vegas during the festival for an unforgettable time. The Greek Food Festival features authentic dishes like Saganaki, Souvlaki, Pastitsio, and of course, Greek Salads. Admission to the festival is $6 and is free for children and active duty military members.
Starpoint Resort Group also recommends that travelers interested in German culture and cuisine check out the Germanicvm XL music festival. The music festival features genres from classical German music to modern pop. Originally planned for early September, the festival has been pushed back to a later date, so travelers should be sure to catch it. The Germanicvm XL music festival also features a raffle to benefit the German-American School Association of Southern California.
There are plenty of other cultural events scattered across the upcoming months, and Starpoint Resort Group is eager for travelers to find one to plan a Las Vegas vacation around. Today is the perfect day to begin planning a 2014, or 2015, Las Vegas family vacation and experience some of these rich cultural events. To view this release in Spanish, visit: http://www.prensaahora.com.mx/starpoint-resort-group-celebra-la-rica-cultura-de-las-vegas/
###
Phone: (866) 654-3247
Email: info(at)StarpointResortGroup(dot)com