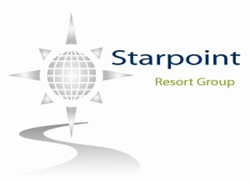 Las Vegas (PRWEB) September 09, 2014
Starpoint Resort Group shares that Las Vegas is known as a cultural mecca, with influences from around the world seen everywhere when walking down the strip. From restaurants serving up some of the world's most delicious flavors to exotic shows that celebrate cultures from around the world, Vegas is truly a destination unlike any other.
1. San Gennaro Feast
Every year in September, the San Gennaro Feast is held in honor of Saint Gennaro. Live music, incredible food, games, amusement rides and more can all be enjoyed from September 9-14, 2014. Celebrating all things having to do with Italian Heritage, this is a festival the whole family can enjoy.
2. 24th Annual Ho'olaule'a Pacific Islands Festival
From September 13-14, 2014, thousands of people will attend the 24th Annual Ho'olaule'a Pacific Islands Festival that will be held at the Henderson Events Plaza and is free to the public. With two stages of entertainment to enjoy, this is an event that visitors and locals alike will not want to miss. Commercial vendors, craft vendors, food vendors, a petting zoo and so much more will also coincide with the festival. The 808 Car and Truck Show as well as the Hawaiian Paniolo Outfit and Lei contest will also be held during the Pacific Islands Festival shares Starpoint Resort Group.
3. 42nd Annual Las Vegas Greek Festival
Located on the beautiful grassy grounds of St. John Greek Orthodox Church, this four-day long event runs from September 25-28, 2014. Tickets to all four days are just $10, while tickets to any one of the days of celebration is $6 while both children 12 and under and active military families are free. Enjoy authentic Greek food and pastries, watch traditional Greek dances, purchase items and clothing, and listen to Greek music. In addition, there will be a raffle for a 2015 C Series Mercedes and the 2014 Wounded Warrior Charity Run.
With so many incredible festivals to enjoy that celebrate such a diverse range of cultures, visitors to Las Vegas this September are sure to have an eye-opening and fun-filled experience when attending any one of these events. For more information about all of the best attractions and events in Vegas, contact Starpoint Resort Group at http://starpointresortgroup.com. To view this release in Spanish, visit: http://enterateahora.com.mx/starpoint-resort-group-destaca-festivales-culturales-de-septiembre-en-las-vegas/
###
Phone: (866) 654-3247
Email: info(at)StarpointResortGroup(dot)com