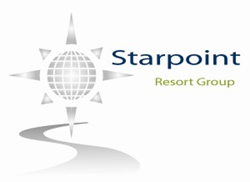 Las Vegas, Nevada (PRWEB) September 17, 2014
Starpoint Resort Group notes that Las Vegas is one of the best vacation destinations in the world for families and couples to visit during their time off of work and school. Below are some of the top reasons to support this statement and how the hype surrounding the city is still valid on a daily basis.
Starpoint Resort Group always tells vacation planners that one of the special things about Las Vegas is that there is something for everyone. Between the casinos, the shows, and the attractions, every traveler can find something to enjoy along the iconic Vegas strip, or a short drive away. Whether you are part of a bachelorette party or a family with small children, this destination boasts entertainment for all.
Beyond having flexible attractions, Las Vegas offer travelers something else that many travel destinations cannot: great weather. Although the fall months can still be a bit warm, the skies over Vegas are clear, and there is no snow around to cause travel delays or other frustrations that typically plague travelers.
There is so much to do in Vegas that every time travelers visit they will discover something new to enjoy. While it's the casinos and attractions found on the Vegas strip that receive much of the attention, there is still plenty of things to do within driving distance, especially for travelers who enjoy the great outdoors. However, travelers should be sure to spend some time on The Strip, as there are so many world-class entertainment options available, there is just no need to travel very far to find excitement.
Between the vast collection of entertainment options, beautiful clear weather, and the nearly endless amount of reasons why Vegas is the perfect vacation destination, travelers should look no further than Las Vegas for their 2014 vacation. Starpoint Resort Group is ready to help travelers make those plans a reality. For more information on Starpoint Resort Group, please visit http://starpointresortgroup.com. To view this release in Spanish, visit: http://www.prensaahora.com.mx/starpoint-resort-group-revela-por-que-las-vegas-es-el-destino-ideal-de-vacaciones-este-otono/
Phone: (866) 654-3247
Email: info(at)StarpointResortGroup(dot)com