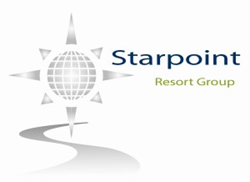 Las Vegas (PRWEB) September 19, 2014
It is no secret that food trucks are one of the latest phenomenons in the restaurant industry. Starpoint Resort Group knows that foodies will not want to underestimate Las Vegas' potential to deliver great one-of-a-kind food truck experiences. From the standard fares expected from food trucks to some rather unique concepts, there is something for every taste, foodie or not.
1. Dragon Grille
The award-winning Dragon Grille food truck is a must for anyone heading out on the streets of Vegas. Starpoint Resort Group points out that the truck serves a modern Asian-fusion cuisine that features plates like Kobe Beef Sliders, Pork Dumplings, Dragon Fries, and Teriyaki Chipotle Galbi. Travelers can find the Dragon Grille food truck throughout the week at the Sahara, but are encouraged to always double check the truck's Facebook page for the latest location updates.
2. Slidin' Thru
Another great food truck that Starpoint Resort Group is highlighting for travelers is the Slidin' Thru truck. Featured in USA Today as having one of the twenty-five best burgers around, the Slidin' Thru truck is well known for its all-American treats. Burgers include the classic Plain Jane burger, the Porky (slow cooked pork, caramelized jalapeno, and BBQ sauce), the Barby (Angus beef, American cheese, jalapenos, BBQ sauce, and crispy onion strips), and plenty others. There is even a vegetarian burger for travelers who enjoy the dietary option.
3. Viva Las Arepas
The Viva Las Arepas food truck serves authentic Venezuelan food and is one of the most well-known food trucks in the region. Starpoint Resort Group is aware that many travelers may be new to sampling an arepa, which is a grilled cornmeal patty that is typically stuffed with meats, cheese, beans, or any one of a number of different options. Viva Las Arepas also serves empanadas, pastelitos, sides, and drinks. The food stop is open from 8am to midnight every day of the week.
These are just a few of the dozens of foodie-friendly destinations that travelers can enjoy during their visit to Las Vegas. Starpoint Resort Group is excited that the region can offer so much variety, and eagerly welcomes food-lovers from all around the world to come sample the region's best. For more information, visit http://starpointresortgroup.com.
###
Phone: (866) 654-3247
Email: info(at)StarpointResortGroup(dot)com