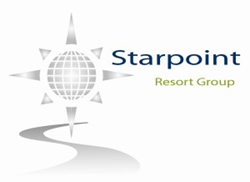 Las Vegas (PRWEB) September 26, 2014
Starpoint Resort Group knows that many travelers enjoy spending their Sundays relaxing. Taking a break from the excitement of the casinos can be a great reprieve for some, and luckily, Las Vegas has plenty to do for those looking for relaxing Sunday activities.
1. Gospel Brunch, House of Blues, Mandalay Bay
Starting off the morning with a great breakfast is the hallmark of a good day. Starpoint Resort Group points out that every Sunday, the House of Blues hosts a Sunday brunch event called the Gospel Brunch. The dining event features gospel music performed by the legendary Kirk Franklin and an all-you-can-eat breakfast buffet. Reservations may be necessary as limited seating is available. Tickets are available online, and large parties as well as special events are welcomed.
2. Charlie's Lakeside Casino
For couples looking for a super early breakfast after a late night out, Charlie's Lakeside Casino has a few late-night/early-morning specials like buttermilk pancakes, bacon and eggs, and biscuits and gravy. Serving times are from 10pm-6am, perfect for a quick stop on the way back to the resort for some much-needed shut-eye.
3. Fresh52 Farmer's and Artesian Market
After enjoying a great breakfast, Starpoint Resort Group suggests that travelers walk off their morning meal at the Fresh52 Farmers and Artesian market. Every Sunday from 8 a.m. to 1 p.m., the Fresh52 Market is open for guests to browse through and enjoy the produce, baked goods, arts, and drinks the vendors have on display. All vendors are required to have grown or made their wares, so everything purchased at the market is guaranteed to be fresh and the genuine thing.
4. Enjoy a Show
Paramount to any Vegas experience is catching one of the world-class shows the destination hosts. Starpoint Resort Group is positive that travelers of all types will be able to find a great show that is right up their alley. From couples looking for romantic evening entertainment, to a family seeking out a family-friendly experience, Vegas will far exceed any and all expectations. Sunday shows include the electric Rock and Roll Compendium at Planet Hollywood, as well as Cirque du Soleil's stunning Zarkana show. A quick online search will yield dozens of shows and show times that travelers can choose to check out.
For information on how to enjoy luxurious condominium-style accommodations while in Las Vegas, contact Starpoint Resort Group today at http://starpointresortgroup.com.
###
Phone: (866) 654-3247
Email: info(at)StarpointResortGroup(dot)com