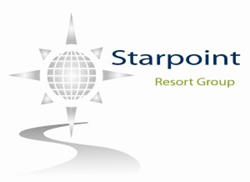 Las Vegas (PRWEB) September 24, 2014
With Halloween just a month away, Starpoint Resort Group is eagerly anticipating all of the Halloween festivities coming to Vegas in the approaching weeks. From themed parties at nightclubs and bars to the massive Horror Dome event at Circus Circus, Halloween is taken pretty seriously in Sin City.
1. Oktober-Fright-Fest
One of the month's longest running Halloween events is the Oktober-Fright-Fest, which runs October 8th through the 31st. Starpoint Resort Group points out that the event blends two of the month's most popular holidays: Halloween and Oktoberfest. This unique hybrid event sees Fremont Street turned into a massive Halloween party during the month of October. Free to the public, the event features live entertainment as well as food and drink specials. Travelers are encouraged to bring their costumes.
2. HallOVeen
Starpoint Resort Group knows that many travelers have kids to take into consideration. For family-friendly fun, parents can visit the HallOVeen attraction at the Opportunity Village's Magical Forest. Every weekend in October, the HallOVeen attraction hosts family-friendly games and events like the Haunted Adventure, the Spooktacular Forest Express train ride, a Carousel ride, parades, crafts, mini-golf, and more. The HallOVeen attractions are operated Friday, Saturday, and Sunday from 6pm to 10pm.
3. The Fright Dome at Circus Circus
For older travelers looking for serious scares, Starpoint Resort Group directs them to The Fright Dome at Circus Circus. This 250,000 square foot event features six haunted houses, four scare zones, over twenty rides and attractions, live shows, and plenty more. The Fright Dome is hands-down one of the largest Halloween events in the world. Because the event utilizes bloody effects and gore, it is not suitable for children under 12. The Fright Dome is open from October 3rd through November 1st, and tickets start at $39.95 for select nights throughout October. Fast Passes can be purchased for an additional $20, which expedite line waits.
As the Halloween season approaches, Starpoint Resort Group welcomes Halloween enthusiasts from all around the world to come visit Las Vegas at one of the most festive times of the year. For more information, visit http://starpointresortgroup.com.
###
Phone: (866) 654-3247
Email: info(at)StarpointResortGroup(dot)com