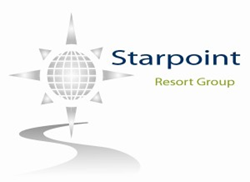 Las Vegas (PRWEB) October 02, 2014
From October 15th through the 19th, the Linq parking lot will be transformed into the annual Foodie Festival. Starpoint Resort Group encourages food-fanatics from all around the world to book their vacations to experience this one-of-a-kind event in person. With over 40 food trucks present, the Foodie Festival will certainly be an unforgettable experience.
Starpoint Resort Group points out that many of the food trucks present are award-winning vendors, some of which have been featured on shows seen on the Travel Channel and the Food Network. Admission to the event is $10 for a single-day, or $12 for a five-day admission. VIP tickets are available for $60 and come with VIP parking and entry, an open bar all day long, and exclusive food tastings. Seniors and Military members receive special discounts on their tickets.
The Foodie Fest runs from 4 p.m. to midnight Wednesday through Friday, noon to midnight on Saturday, and noon to 10 p.m. on Sunday. Starpoint Resort Group advises that this is the perfect event to plan a Las Vegas vacation around, as the event's hours offer great flexibility to indulge in other Vegas-exclusive activities without missing out on the festival. Best of all, travelers will never have to worry about where they will be getting their next meal from, as the more than 40 food trucks are right there waiting to accommodate hungry travelers all day long. The food festival will also feature carnival rides, a beer garden, eating contests, and plenty more to keep crowds entertained throughout duration of the event.
Starpoint Resort Group is positive that the Foodie Fest will be a hit. Las Vegas features some of the country's best food destinations, and those food trucks and stops are sure to have a presence at the event. Vegas Eater reports that Dragon Grille, Sin City Dogs, White Rabbit, Fukuburger, Tornado Potato, Lobster Lady, and more are already planned vendors.
Now is a great time to begin planning for the mid-October Foodie Festival and, as a leading luxury vacation accommodation provider, Starpoint Resort Group is positive that they can get travelers the accommodations they desire to attend the event. For more information, visit http://starpointresortgroup.com. To view this release in Spanish, visit: http://enterateahora.com.mx/starpoint-resort-group-se-prepara-para-el-foodie-fest-2014-en-octubre/
###
Phone: (866) 654-3247
Email: info(at)StarpointResortGroup(dot)com