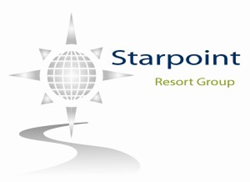 Las Vegas, NV (PRWEB) October 06, 2014
Millions of people visit Las Vegas on their vacations every year. With so much world-class entertainment options available, Starpoint Resort Group understands why so many travelers return to Vegas year after year. For vacation planners who have never visited Las Vegas before, they are in for a treat if they decide to make Vegas their next vacation destination.
What Vegas is perhaps most famous for are its seemingly endless amount of casino and gambling options that are available. Starpoint Resort Group advises travelers to come to Vegas prepared to spend, as the chance to get rich quick is just right around the corner. The massive casinos feature hundreds of slot machines, card games, and more, just waiting for travelers to take a chance with. Some casinos favor specific types of games over others. For example, some claim that The Alamo is the best place to play Blackjack at, and other travelers will say that El Cortez is the best for quarter slots. Whatever game is preferred, travelers can be sure to find a casino that is right for them.
Another great thing about Vegas is that casinos are not the only entertainment options available. Starpoint Resort Group points out that Vegas is also famous for its world-class shows. With shows like O Cirque du Soleil at the Bellagio, Le Reve at the Wynn Las Vegas, and Penn & Teller at the Rio, travelers are sure to find a show that is certain to dazzle and excite them. Beyond the impressive spectacles that some shows deliver, others are great musical entertainment options like the Jersey Boys at Paris Las Vegas, Britney Spears at the MGM Grand, and more.
Finally, after a long day of gambling and show-seeing, nothing is better than a great dinner. Starpoint Resort Group knows that Las Vegas is home to some of the best restaurants in the world. The best thing about the restaurants in Vegas is that they are so eclectic that there is literally something for everyone for every time of the day. From the great buffets that Vegas is known for, to restaurants that feature intimate dining settings that are perfect for a romantic evening out, dinner in Las Vegas is truly a special occasion each and every night out.
For more information about premium accommodations right on the strip, contact Starpoint Resort Group at http://starpointresortgroup.com.
Phone: (866) 654-3247
Email: info(at)StarpointResortGroup(dot)com