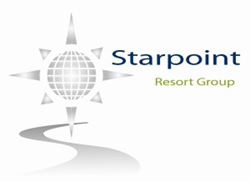 Las Vegas (PRWEB) October 08, 2014
There are so many shows in Las Vegas that it can be intimidating to have to narrow choices down to just a few. Starpoint Resort Group is stepping up and helping vacation planners by highlighting some of the best shows currently playing in Las Vegas.
1. O by Cirque du Soleil
Known by name throughout the world, the Cirque du Soleil performance at the Bellagio is one of the best shows in town. Starpoint Resort Group knows that travelers will be blown away by the acrobatic feats displayed by the performers and entranced by the compelling mixture of both live music and imaginative dance. Many describe the Cirque du Soleil show as a living, breathing interpretation of a Salvador Dali painting. While there are many Cirque du Soleil shows spread around the world, the O Cirque du Soleil show in Las Vegas remains one of the best.
2. Blue Man Group
Another great show that Starpoint Resort Group is highlighting is the Blue Man Group at the Monte Carlo. Much like Cirque du Soleil, the Blue Man Group show is a performance that seamlessly blends music and motion together, although in a much more energetic way than Cirque does. With bright lights, loud music, and unforgettable entertainment, the Blue Man Group is unlike anything guests have ever seen before.
3. Penn & Teller
The Penn & Teller show at the Rio is a must-see show for travelers who love magic and illusions. Starpoint Resort Group points out to travelers that there is a reason why Penn and Teller are only second to Siegfried and Roy in Vegas shows, and that is because they put on a killer performance every time they get on stage. While the silent Teller performs various illusions, Penn narrates for the audience and explains how the magicians accomplish some of their stunts. Audience interaction is a large part of the show, and because of this, every show is different from the last.
It is safe to say that there is a show for everyone, in Las Vegas. Starpoint Resort Group is positive that travelers of all types will enjoy the various stage shows in Vegas, whether they are theatrical performances, or stand-up comedy shows, Vegas is the place for world-class entertainment. For more information about premium condominium-style accommodations in Vegas, visit http://starpointresortgroup.com.
Phone: (866) 654-3247
Email: info(at)StarpointResortGroup(dot)com