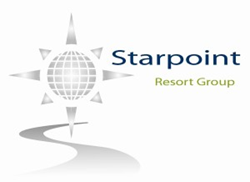 Las Vegas (PRWEB) November 30, 2014
Travelers from all around the world have been experiencing the life of the legendary Leonardo da Vinci at the Da Vinci the Exhibition at the Venetian. Starpoint Resort Group knows that this world-class collection of da Vinci artifacts and recreations is not only educational, but entertaining as there is something for travelers of all ages to appreciate. The exhibit is also extraordinary as it pays tribute to one of the most important figures in history.
Starpoint Resort Group points out that the exhibit brings the timeless work of the world-famous inventor to life with an incredible interactive experience. Travelers of all ages can learn about the man who is widely known as the inventor of helicopters, scuba diving gear, clocks, and plenty more. The exhibit delves into the scientific understanding that is necessary to see how these inventions worked, and how da Vinci went about creating the designs for these ideas that are used to this day.
Starpoint Resort Group is happy to say that the exhibit features an impressive sixty life-sized da Vinci invention replicas as well as his own artwork and notes. Many of the life-sized replicas are interactive, giving guests the opportunity to get their hands on some realized versions of da Vinci's notes. The entire exhibit is found in the gallery adjacent to the Venetian's lobby, and was created in conjunction with Italian historians who painstakingly translated and interpreted da Vinci's notes and manuscripts so that they could be appreciated by others.
The self-guided exhibit is a great way to spend a day in Vegas. Starpoint Resort Group encourages guests to plan ahead to ensure they have the time to visit, as Da Vinci The Exhibition is only open during select hours throughout the week. From Sunday through Thursday the exhibit is open from 9:30am through 7pm. On Fridays and Saturdays the exhibit opens at the same time but remains open until 9pm. Tickets begin at $27.50 per person. Spending time at this exhibit is a great choice for travelers in December and will be a memorable experience for those enjoying a Las Vegas vacation.
Visit http://starpointresortgroup.com/ for more information about a fantastic stay in Las Vegas with Starpoint Resort Group.
Phone: (866) 654-3247
Email: info(at)StarpointResortGroup(dot)com