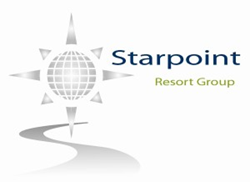 Las Vegas (PRWEB) December 04, 2014
Starpoint Resort Group knows that only the most accomplished businesses are able to rate highly with the Better Business Bureau. The BBB hold businesses to a high standard of excellence, only accrediting and rating the best and brightest with a high rating. Starpoint Resort Group, a leading accommodation provider, has been accredited with the BBB since 2012, and as it gets ready for the New Year, is proud to say that it has maintained an A+ rating with the Bureau.
Starpoint Resort Group is a leader when it comes to giving its members access to amazing accommodations so that they are able to enjoy unforgettable vacation experiences. The accommodation provider offers members not only the highest level of excellent customer service, but it also gives them unmatched flexibility in their ownership. This allows members to travel where and when they want, offering them a membership that is unlike those offered by others in the field.
The dedication of Starpoint Resort Group to its customers and members is what has truly allowed it to grow and earn the highest rating that the Better Business Bureau has to offer. The satisfaction and continued loyalty of its members is Starpoint Resort Group's chief concern, and it has compelled the company to improve the membership experience continually. It strives to offer members affordable vacation options for members who can access 3,700 resorts worldwide and to do it with impeccable customer service. With this level of dedication to excellence, it is easy to see just how Starpoint Resort Group has been able to earn and maintain this high rating.
As they prepare for a new year, Starpoint Resort Group continues to implement the best services for its members and looks forward to another amazing year of helping members create dream vacations. It celebrates its continued success with the BBB and looks forward to maintaining that success in the year to come. Visit http://starpointresortgroup.com/ to learn more about planning the perfect getaway with Starpoint Resort Group.
###
Phone: (866) 654-3247
Email: info(at)StarpointResortGroup(dot)com