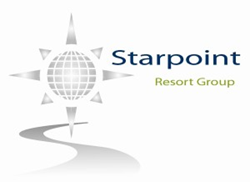 Las Vegas (PRWEB) December 19, 2014
Starpoint Resort Group knows that one of the best ways to enjoy holidays is by spending them in unforgettable destinations. Of all the destinations in the world, few better fit the glitz and glam of the holiday season than Las Vegas. With the shinning lights, chances for fun for visitors young and old, and the stellar entertainment that Las Vegas is known for, there are endless opportunities for a holiday spend in Las Vegas to be one that will never be forgotten. Starpoint Resort Group knows that with the appeal of Las Vegas, the Christmas season will be very popular, and wants to share some tips for how travelers can make the most of their holiday getaways.
1. Be smart about dining: There are a number of dining options available in Las Vegas, but if travelers are planning on going out to eat on Christmas Day they need to plan carefully. Many buffets up their holiday pricing, making them more expensive on Christmas. Meanwhile, most other restaurants are booked far in advance. Starpoint Resort Group points out that for those who are planning on dining out on Christmas need to be sure that they make reservations for their night out.
2. Get involved in comfort: Las Vegas is a popular holiday destination, especially with all the special events that will be going on for Christmas, so The Strip is likely to be very crowded throughout the week of Christmas. Starpoint Resort Group always encourages travelers to be prepared for the crowds. Travel light to navigate The Strip with ease. Travelers should also be sure that they dress warmly for the winter air, but plan on layers that can be removed on warmer days. Good walking shoes and comfortable clothing are always a must, and since Las Vegas is a desert city, travelers should always ensure that they utilize sunscreen, even when the weather is cool.
3. Take advantage of Christmas events: Las Vegas, like most popular holiday destinations, will have plenty to offer those visiting the week of Christmas. Some of Las Vegas' most exciting attractions will be going the extra mile to offer Christmas cheer, and will provide the perfect venue for holiday fun. Ethel M will be celebrating its 20th year of lighting the Cactus Garden, The Bellagio Fountains will be performing to classic Christmas tunes, and the High Roller Las Vegas will be covered in thousands of lights.
Starpoint Resort Group believes that those who spend their holidays in Las Vegas will be in for a magnificent treat, especially when they know how to best navigate the busy season. Keep these tips in mind and ensure a wonderful holiday vacation this year in Las Vegas. Visit http://starpointresortgroup.com/ for more information.
Phone: (866) 654-3247
Email: info(at)StarpointResortGroup(dot)com