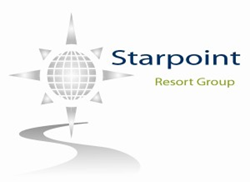 Las Vegas (PRWEB) December 22, 2014
The holiday season is here, and as Starpoint Resort Group celebrates the end of the year, it is also finding ways to give back to its Las Vegas community. The travel expert knows how important it is for companies to give back and help others and has gotten involved with a number of charities this holiday season. In addition to a charitable donation to Toys for Tots this year, Starpoint Resort Group has also made a donation to local Las Vegas organization The Shade Tree.
Since 1989, The Shade Tree has been sheltering domestic abuse victims and giving them a safe place to turn to when they are in crisis. The Shade Tree is dedicated to helping women and children who have left these situations and provides a number of resources to help these families get back on their feet. Services through The Shade Tree include offering shelter, food, education, and other resources to these victims. In addition to domestic abuse families, The Shade Tree also offers assistance to victims of elderly abuse, human trafficking, and sexual assault, as well as homeless families and youths.
This year, Starpoint Resort Group recognized the good work of this group and has made a donation to help the organization continue its mission. The vacation provider is proud to support this group that does so much to help suffering families in the Las Vegas community return to normalcy after suffering at the hands of domestic abuse. Starpoint Resort Group also encourages others in the Las Vegas community to help this wonderful organization meet its goals. In addition to monetary donations, the shelter needs toiletries, clothing items, and children's items for its everyday working. With the Christmas season in full swing, they are also accepting donations of new and gently used items to give as gifts to those at the shelter.
Starpoint Resort Group believes that giving back this holiday season is essential and is happy to be able to help the Shade Tree and its mission to help victims of domestic abuse and their families. The group also encourages others in the Las Vegas community to aid this organization during the holiday season.
For more inflation on The Shade Tree visit http://www.theshadetree.org/ and to learn more about Starpoint Resort Group visit http://starpointresortgroup.com/.
Phone: (866) 654-3247
Email: info(at)StarpointResortGroup(dot)com