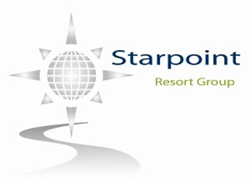 Las Vegas (PRWEB) January 26, 2015
During a vacation, every traveler hopes to get the chance to enjoy themselves unlike ever before. Spending time in luxury accommodations, having access to amazing amenities and of course, being treated to top of the line customer service are all some of the key things that help someone enjoy their vacation even more. Starpoint Resort Group knows that travelers deserve these things and provides a source for travelers to get treated as such.
During the winter season, many travelers hope to head to the desert for warmer weather along with some excitement. Las Vegas is home to some of the best parties no matter what season, but the winter does happen to be one of the top times people gather in Sin City. For all those who were unable to make it for the many celebrations that took place on New Year's Eve, there is still a chance to celebrate another upcoming holiday in style.
Las Vegas's Spring Festival is one of the top events held each year, and actually is held in honor of the Chinese New Year. Kicking off the event, which is held at the Linq Plaza this year, will be many unique cultural performances from Asia. See different dancers perform traditional routines; something that Starpoint Resort Group knows will broaden the understanding of their culture and traditions.
Another tradition Starpoint Resort Group knows that travelers will not want to miss is the Lunar Lantern portion of the festival. This event is when children of all ages gather to carry their own created lanterns to the temple at night, also while solving different riddles written on the other lanterns. Children in the Clark County School District have carefully made their own lanterns, which will be on display during the festival at the Fremont Street Experience.
There are several different events going on within the festival, so there truly is something that every type of traveler will enjoy. Starpoint Resort Group knows spending time in Las Vegas for a great vacation celebration this year will leave no traveler regretting their choice. For more information or for other travel tips and expert advice, please visit http://starpointresortgroup.com/.
Phone: (866) 654-3247
Email: info(at)StarpointResortGroup(dot)com