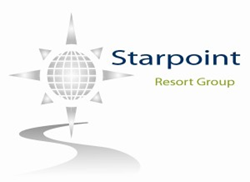 Las Vegas, NV (PRWEB) February 04, 2015
Starpoint Resort Group can be considered one of the leading examples of a high-class vacation provider, and truly does provide a top of the line experience for those planning their upcoming luxury vacations. It's no secret that when choosing a destination, many travelers hope to find a place where there are a lot of different activities to choose from. All those out there looking for a perfect pick no matter what season it is will enjoy Las Vegas— Nevada's true gem. Here are just a few of the top attractions to choose from while visiting.
Las Vegas is known for being an entertainment powerhouse, and provides travelers with a multitude of different things to enjoy during their visit. No matter what type of show is being looked for, Starpoint Resort Group shares that there is something for everyone. All those who hope to see some amazing acrobatics and stunts like they have never seen before will enjoy attending one of the many Cirque Du Soleil performances. Different casinos on the Strip each offer shows to choose from, including top favorites like Ka or O. There are some that even incorporate music from the legends of the past, like The Beatles Love, which is found at the Mirage, or Michael Jackson One, which is found at the Mandalay Bay.
Many travelers find during their stay in Las Vegas that they hope to catch a comedy show or two. Las Vegas is home to many amazing comedians, some of whom even have a residency at a resort or casino, meaning that there will be multiple chances to catch these comedians performing their acts live. Starpoint Resort Group shares that fans of famous comedian Carrot Top will want to stop by the Luxor Resort & Casino to see his variety of prop comedy along with hilarious joke telling during his act.
There are a lot of comedians who tour through the area as well and for the month of February The Venetian is one casino that seems to have all the best names in comedy stopping by. On the 7th, Lisa Lampanelli will be bringing her brassy brand of humor to the stage. On Valentine's Day, Chelsea Lately star Loni Love will be headlining. And last but not least, at the end of the month, comic legend Roseanne Barr will be appearing on the 28th.
There is always something great to see or do in Las Vegas and Starpoint Resort Group strives to provide vacationers with the very best. For more information or for other travel tips and expert advice, please visit http://starpointresortgroup.com/.
###
Phone: (866) 654-3247
Email: info(at)StarpointResortGroup(dot)com