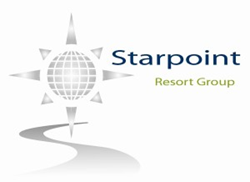 Las Vegas, NV (PRWEB) January 30, 2015
Starpoint Resort Group knows how important it is for travelers to have unique experiences every time that they visit the Las Vegas Strip. It also knows how important it is for individuals and companies alike to be able to give back to their local communities and support worthy causes. For this reason, Starpoint Resort Group is excited to share a unique opportunity that will be available in Las Vegas throughout the month of February that combines exciting Las Vegas entertainment with giving back to the Las Vegas community.
To support American Heart Month, the American Heart Association, and the Go Red for Women campaign, which aims to end heart disease in women, Miracle Mile Shops will be doing something special this February. Starpoint Resort Group knows that the famous Miracle Mile Shops fountain delights Las Vegas visitors with its light shows and amazing effects, but in February it will be going the extra mile to raise money and awareness for heart disease. The fountain, which offers free shows to the public, will be going red in between its hourly performances to raise awareness for the campaign.
In addition to turning the fountain red, Starpoint Resort Group further reveals that the Miracle Mile Shops fountain will offer Las Vegas visitors a unique way to donate to the cause. All the coins that are thrown into the fountain throughout the month will be directly donated to the Las Vegas chapter of the American Heart Association. Travelers can have a truly unique day out by visiting the Miracle Mile Shops, seeing one of the fountain's shows, and then supporting the cause by throwing coins into the fountain and making a wish as they do so.
Alan Dickler, COO of Starpoint Resort Group, expresses his thanks to Miracle Mile Shops for partnering with the American Heart Association to raise awareness for such an important cause, and added the following, "At Starpoint, we are always looking for ways to give back, especially to the Las Vegas community, and we love to see our neighbors do the same. This event is so special and is a unique way to bring awareness to such a worthy cause. This event is a true inspiration, and one that I am so excited to see come to life."
Adding a visit to the fountain to a Las Vegas vacation agenda is an easy way to make a Las Vegas vacation memorable and to support a wonderful cause. Starpoint Resort Group believes that taking advantage of this one of a kind event during the month of February will certainly make a Las Vegas memorable, and can help change lives at the same time. For more information on planning a February trip to Las Vegas, visit http://starpointresortgroup.com/.
###
Phone: (866) 654-3247
Email: info(at)StarpointResortGroup(dot)com