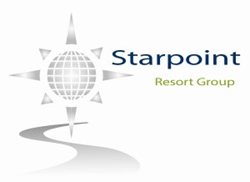 Las Vegas (PRWEB) February 23, 2015
Starpoint Resort Group knows there are many times during the year when families can take amazing vacations, but some of the best are during special holidays. Fantastic destinations are always given a little extra care during these extraordinary holidays and unique holiday events can be appreciated no matter where their traveler chooses to go. In the month of March, St. Patrick's Day is a holiday that many want to celebrate in the true party spirit, and when they consider a Las Vegas vacation during this time they are sure to have that perfect holiday experience.
The biggest draw for fans of leprechauns and green garb in Las Vegas this March is the annual Southern Nevada St. Patrick's Day Parade and Festival. This three-day event encompasses the weekend before St. Patty's day, kicking the celebrations off early and getting locals and visitors alike ready to appreciate the fun of the day. Each day, there will be great attractions that will give every member of the family something to appreciate. Kids will love the carnival, while mom and dad can appreciate the car show that will also be held. There will also be typical festival flair and live entertainment throughout the weekend.
The big event comes on Saturday when at 10 am the parade starts. Attendees of all ages will be excited to watch the parade participants march along dressed in traditional Irish costumes and their finest green wares. The parade is always a thrilling point of the event, and will bring joy to all those who watch says Starpoint Resort Group.
This event will take place at the Henderson Events Plaza and is a great choice for those who will be visiting Las Vegas on the Holiday. Starpoint Resort Group shares that the family friendly fair also makes it a great choice for those who will be visiting Sin City with their kids and want some special ways to enjoy the trip together. The free event is additionally ideal for travelers on any budget when they visit Las Vegas.
It is special events like the St. Patrick's Day Parade and Festival that make vacations truly memorable. This exciting event only takes place once a year, making it one that is sure to offer a unique twist to a vacation in the early weeks of March. Additionally, spending a holiday like St. Patrick's Day in Las Vegas is a way to make the day truly memorable by filling the special holiday trip with all the endless entertainment and attractions that Las Vegas has to offer all year round. For more information, visit http://starpointresortgroup.com/.
###
Phone: (866) 654-3247
Email: info(at)StarpointResortGroup(dot)com