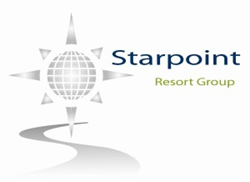 Las Vegas (PRWEB) February 27, 2015
Some of the most stunning art pieces in the world can be found on display at the Bellagio Gallery of Fine art, making this the ideal place for art lovers to visit when they are in Las Vegas. There are always a number of venues where visitors can see art when they are in Las Vegas, along with a number of other opportunities for unforgettable entertainment experiences. However, Starpoint Resort Group believes that the displays at the Bellagio Gallery of Fine Art are some of the most spectacular showcases in Las Vegas. The gallery always has something unique and interesting to see, but from now until May, it will be hosting a truly unforgettable exhibit: Faberge Revealed.
Faberge Revealed allows patrons to get an up close look at pieces from one of the world's most legendary jewelry designers. The Faberge company once created jewelry pieces and a number of other one of a kind items for the royal family of Russia, and has been a well known name ever since. At this exhibit, art lovers will get to see many of these pieces up close in the largest collection outside the company's native Russia. There will even be several of the famous Faberge eggs on display says Starpoint Resort Group. Show times for the exhibit are from 10 am to 8 pm, and entry for the exhibit starts at just $17.
Those who want to experience this exhibit in a different way are encouraged by Starpoint Resort Group to take advantage of a unique event that will be held during the showcase. On the second Wednesday of each month during its run, Faberge Revealed will be featured as a part of the Bellagio Gallery of Fine Art's Perfect Pairing series. During this event, travelers can appreciate the lovely art that is being featured while also tasting specially picked wine from the Bellagio wine cellar. There will also be art talks at this event with the director of the Bellagio Gallery of Fine Art, Tarissa Tiberti, for those who want more behind the scenes knowledge. Each month this event will run from 5 to 7 pm on the designated Wednesday and will cost $42.
When filling a Las Vegas trip with amazing limited time events like these, any individual can have a dream vacation experience. These limited time offers are some of the most extraordinary events found in Las Vegas, and this stunning show at the Bellagio is one that will be truly memorable. To learn more about taking an upcoming trip to Sin City, visit http://starpointresortgroup.com/.
###
Phone: (866) 654-3247
Email: info(at)StarpointResortGroup(dot)com