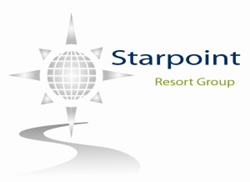 Las Vegas, NV (PRWEB) June 30, 2014
Starpoint Resort Group offers its members the chance to travel around the world while saving money and visiting the destinations they've always wanted to get away to. When exploring new areas, the mix of excitement, relaxation, and adventure is what makes a vacation memorable. One of the many ways this can be accomplished is to visit any number of islands around the world. With unique features and formations, island exploring can be an exhilarating activity that is like none other.
Palawan is a series of 1,780 islands in the Philippines that are lightly populated and known for their natural beauty and diverse wildlife. The beaches of El Nido are especially great to enjoy the serene waters and the coral reefs under Bacauit Bay. Another interesting feature in the area is the world's longest underground river that can actually be navigated.
Among other islands, Starpoint Resort Group reviews suggest a visit to Maui. One of the most popular destinations in Hawaii, Maui boasts a surfer's paradise, miles of beautiful coastline, great trails to hike around Haleakala volcano, and eye-catching waterfalls. One visit to Maui will have visitors understand why people throughout the world love the island.
Santorini, Greece, is located in the Aegean Sea with famous blue-domed buildings housed above cliffs and is one of those most notable areas in the Greek Isles. The black sands of Perissa Beach and memorable sunsets make the islands a perfect place for photographers to capture these natural sights.
Starpoint Resort Group is also excited to share details about Prince Edward Island in Canada. Located in the smallest and least populated province in Canada, the island is known for green pastures, red sands, and blue sees that make the area colorful all around. The area is also famous for being the setting of an endearing series of children's stories in Anne of Green Gables. For another visual feast, visit Thunder Cove beach as it is known for intense waves and dunes the color of rust.
With all of the islands in the world, it is no wonder why they are an endless source of natural beauty for visitors to experience through personal exploration. For more information about a vacation to any one of these destinations, visit http://starpointresortgroup.com/.
*****
Phone: (866) 654-3247
Email: info(at)StarpointResortGroup(dot)com