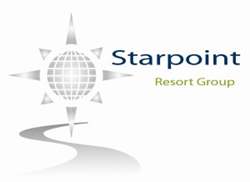 Las Vegas, Nevada (PRWEB) August 07, 2014
Starpoint Resort Group reviews 2014 summer vacation spots that are some of the world's best travel destinations. From North America to Europe, members will find plenty of enticing options available to them at great rates.
The first vacation destination that Starpoint Resort Group reviews is Vancouver. As one of the most underrated vacation spots in North America, yet one of the most scenic. Vancouver is a great destination for travelers looking to head north this summer. This unique destination offers a variety of excellent recreational activates for travelers who love the great outdoors as well as those who prefer to stay within urban areas. Mountain biking, hiking, kayaking, and white-water rafting are just a handful of the rural activities available, while family friendly attractions and restaurants are aplenty within the metropolitan areas.
Another fantastic vacation destination is Crete. This Greek island offers visitors a unique landscape encompassing gorgeous coastal villages through lush forests broken apart by towering mountains. As the largest island in the region, Crete caters to visitors who enjoy checking out ancient history as well as architecture that has origins with the Minoans, Venetians, and the Ottomans. Dozens of restaurants, bars, and nightclubs ensure that a day full of history is capped off with a night of entertainment and relaxation.
The Starpoint Resort Group reviews highlight Zurich as a must-visit destination. Much like Crete, Zurich is a city full of history that is also full of modern treats as well. Travelers often remark that Zurich is one of the most relaxed cities in the world, so travelers who live in a bustling city may find visiting Zurich to be a refreshing experience. To top off that relaxation, travelers can take a nice boat ride through the core of the city, offering a unique way to experience this Swiss city. From the iconic Alpine scenery to the delicacies of chocolate, grilled meats, and wine, travelers looking for a unique vacation experience can certainly find enjoyment in Zurich.
For more information on outstanding travel options, visit http://starpointresortgroup.com/. To view this release in Spanish, visit: http://enterateahora.com.mx/prportal/starpoint-resort-group-comentarios-sobre-los-mejores-destinos-de-lujo-para-el-verano.
Phone: (866) 654-3247
Email: info(at)StarpointResortGroup(dot)com