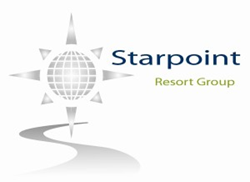 Las Vegas (PRWEB) September 15, 2014
Starpoint Resort Group knows that collectible cars, exotic imports and high-powered muscle cars draw in crowds to marvel at their craftsmanship, engines, and more. This September, three of the biggest car shows in the world will be making their way to Sin City for a truly unique and exciting experience for car enthusiasts from around the world.
1. Lowrider Magazine Show
The premier source of information and news on everything having to do with the biggest, baddest and most tricked-out lowriders, this annual show brings in more than 500 of the nation's most incredible cars and trucks. This event is known as the largest car show in the world. Featuring both exotic and collectible cars, the event is held at the Cashman Center on September 21 and features concerts from top recording artist Baby Bash and mariachi bands as well as 500 exhibitors. In addition, there will be a bikini contest and hop exhibition.
2. Barrett-Jackson Las Vegas
The World's Greatest Collection Car auction makes its way to Las Vegas from September 25-27 at the Mandalay Bay Event Center. Visitors to the event will see some of the most famous cars in the world, and can even purchase a collectible auto of their own! Starpoint Resort Group reveals that this year, cars owned by Elvis Presley, Johnny Cash and more will all be up and available for bidding. This is one event that car lovers will not want to miss!
3. Super Run Classic Car Show
Located in historic Downtown Henderson, more than 1,000 muscle, hot rod, vintage and classic cars will be shown at this family event. No car is turned away from this all-inclusive show, offering the opportunity to see some of the nation's best and most exciting trucks, motorcycles, classic vehicles, special interest vehicles and more. Food, live music, and vendors round out this event for a truly special weekend experience to be held from September 25-28, 2014.
Starpoint Resort Group knows that anyone who loves cars will have an amazing time at all of these premier events. For more information about these and other top events going on in the Las Vegas area, visit http://starpointresortgroup.com. To view this release in Spanish, visit: http://www.prensaahora.com.mx/starpoint-resort-group-comenta-sobre-3-eventos-de-automoviles-en-las-vegas/
###
Phone: (866) 654-3247
Email: info(at)StarpointResortGroup(dot)com