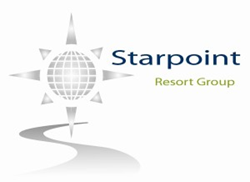 Las Vegas, NV (PRWEB) January 28, 2015
Starpoint Resort Group prides itself on offering travelers from around both the nation and the globe the experience of a lifetime during their vacations. It's no secret that many out there are in the midst of hoping to get out of town for a few days, and that is why planning a trip during the exciting Spring Festival celebrating Chinese New Year in Las Vegas could be considered the perfect choice.
For all those looking for multiple opportunities for entertainment, Starpoint Resort Group knows this festival has it covered. For travelers out there hoping to try some authentic Chinese cuisine during this holiday, the International Culinary Show is scheduled to take place on February 20th. Make sure to stop by in order to try some of the delicious dishes to kick off the festival.
Next up are the performances from the different cultural organizations in the area, something Starpoint Resort Group knows no one will want to miss. There are exotic dance routines, handmade puppets designed to look the traditional dragons the holiday is known for and more. There will be different acts from a variety of different Asian countries to promote the upcoming holiday.
Starpoint Resort Group shares there are many other exciting things going on, including the Ping Pong Golden Cup Tournament, which will take place on the 20th as well. There is an exclusive car show, concerts featuring both up-and-coming musicians and even some popular stars as well. Last but not least, there is also Lunar Lantern tradition, where many children gather to make lanterns and carry them up to the temple while solving riddles in order to end the festival.
Las Vegas is home to some of the most unique and interesting events around, and that's why so many travelers enjoy spending time in this city. This truly is the perfect place for travelers to let loose and enjoy themselves without having any inhibitions.
Starpoint Resort Group knows that everyone who visits Las Vegas for the Spring Festival or for Chinese New Year will make some memories that they won't soon forget. This year's festival will take place on February 20-21st 2015 at the Linq Plaza, so start planning a trip to Las Vegas today with Starpoint Resort Group.
http://starpointresortgroup.com/
Phone: (866) 654-3247
Email: info(at)StarpointResortGroup(dot)com