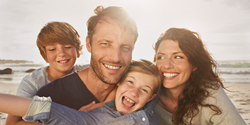 "This video series will amaze you! You won't believe how much you'll learn and the amount of valuable information I packed into it!"
New York, NY (PRWEB) April 08, 2015
A recent study of 1,000 people by SatoriPrime.com reveals that 34% of people are now running an online home business and 28% are actively seeking opportunities to do the same. An increase of 22% and 36% respectively, of the same time period last year.
There is enormous social and personal pressures to provide financial security for our partner or family. Caring for a families' future is no joke especially with the challenges in today's ever complicated global economy.
Fulfilling and providing for loved ones can be incredibly rewarding and gives life much purpose and dignity. Despite how busy or stressful earning money can get, this exchange of value allows many enjoy the finer things in life and the small creature comforts needed for modern-day living.
With the rising cost of living, many parents who have historically stayed at home to raise children or recover from ailments now need to return to the workforce quickly, sometimes prematurely. Either that or they find new means to start earning an income that allows for a more flexible lifestyle. Fortunately for those who would prefer not to return to work, there are many online opportunities now available that allow to make money from the comfort of home.
When considering work at home options, a traditional 'home business gig' might come to mind. While opportunities like these can be legitimate ways to earn a decent income, they generally involve tasks that many are just not happy or willing to do. On top of a start-up investment, they usually involve recruiting, planning parties, holding presentations, making calls and a lot of personal selling to be successful. Unless there's an inclination towards that sort of thing, persuading family and friends to sign up and buy can often be difficult and cause alienation. A lack of personal enjoyment will usually lead to quitting before results can clearly be visible.
In many cases, there's also some involvement in managing product orders including shipping, deliveries and collecting of payments. When chasing kids, cooking meals, cleaning up, and managing the family budget are at the forefront of the to-do list, these types of business opportunities can become a chore -- often taking time away from loved ones versus serving the ultimate purpose of spending more time with them.
Thanks to the internet and some great new tools that have surfaced over the last few years, there's a flexible alternative to traditional work at home opportunities.
The 'Digital Economy' is a rapidly growing global network of people which will double its capacity in less than 5 years from today's already skyrocketing figures. It's expected that by the year 2020 that 5 Billion people will be connected online. Further creating massive opportunities to capture even more online global customers and take advantage of growing pockets of internet traffic. With minimal education, it is now possible to take advantage of this surge of traffic with simple online marketing efforts.
To take advantage of this growing opportunities affiliate marketers are lining up to help businesses sell products and services by getting them connected to consumers. An affiliate marketer is like an "Internet Middle Man" who promotes somebody else's goods or services online via paid marketing. They make money when they successfully connect an online buyer with an online merchant who is already selling what the buyer needs. If a sale takes place because of the affiliate marketer's efforts, then they get a predetermined paid percentage of the selling price, also known as a commission.
There's no need to buy or create products or services to sell as an affiliate, and there are no storage, handling or shipping issues to manage. In most cases, there's no need to deal with customers directly at all, as the sales process happens through a strategically designed website or sales funnel that the affiliate can leverage.
Start up costs are relatively small compared to most traditional businesses (or franchises) and many of the typical expenses such as insurance, liability, overhead and a shop front or office rental simply do not apply. Businesses can be operated from a computer or laptop, and as long as there's an active internet connection, work can be done from home or anywhere other location with WiFi enabled.
What might surprise a lot of people is that tech skills and experience are not a prerequisite to get started! There is a myriad of step-by-step tutorials, cutting edge apps and affordable business systems nowadays that can almost automate the entire process. Just a few years ago this would have required large teams and many work hours to implement. Today it can be accessed nearly immediately with just a few clicks.
The key is to make the effort to get educated properly, learn the ropes, leverage systems, and set-up strong working foundations for long-term success. This will ensure avoiding time-consuming pitfalls, as well as avoidance of possible schemes or scams.
What's even more fascinating is that it eliminates the long-held tradition of having to work full-time to make a full-time income. A website that's been set up right doesn't need constant tending, and the internet doesn't close at the end of a business day. Billions of people are online looking for products and services to buy 24 hours a day 7 days a week, and this is why affiliate marketers often make money around the clock, even while they sleep or take leave. Websites and systems are hard at work in the background even when a person is not present.
Now just to be perfectly clear, affiliate marketing does require work and should not be looked at as an easy way to overnight riches. While it's possible to earn some serious money - when done right - it does take effort and a good work ethic to be successful. People who attempt it expecting instant gratification will almost always fail and set themselves up for disappointment.
Successful affiliate marketers are the ones who treat the process like a serious business and understand that like all real businesses, what you put in is what you get out. With the right education, tools, guidance and mentored implementation, almost anybody who's serious can get it working properly. Earning legitimate, dependable money each week without the need of stepping into an office or having a boss is quickly becoming a reality for millions of internet marketers as they take advantage of the biggest revolution in human history.
An online business can provide the financial security that traditional employment just can't promise. The Internet isn't going anywhere anytime soon, and a nice "side effect" of owning your own business, there's no risk of losing a job or have concerns when asking for a day off.
To learn more about Affiliate Marketing, CLICK ON THIS LINK to get complimentary quick start video training now!