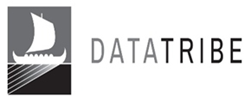 "We see around 250 startups per year and choose to partner with only three or four – so this is a highly selective competition," said Mike Janke, co-founder of DataTribe.
FULTON, Md. (PRWEB) July 23, 2019
DataTribe, a global cyber foundry that invests in and co-builds next-generation cybersecurity and data science companies with nation-state experienced technical teams from the intelligence community, research labs, and industry-leading experts, announced today that it is launching its second-annual DataTribe Challenge, a global competition to identify and develop high-technology startups with a vision to disrupt cybersecurity and data science.
Three finalists will split $20,000 in prize money, and one winner will be eligible to receive up to $2 million in seed capital from DataTribe with potential follow on investment up to $6.5 million in Series A venture funding from DataTribe and AllegisCyber, a Silicon Valley-based cybersecurity venture capital firm.
All startups with less than $1.2 million in seed financing are eligible to apply.
Prevalion, One of Last Year's Winners, Secures Series A Funding at $35 Million Valuation
This effort has paid off for 2018 winners including Prevailion, a specialized business compromise intelligence platform that uses nation-state level tools to clandestinely monitor the Internet to predict and mitigate breaches before they happen. The company just closed its Series A round valued at $35M million – less than 12 months after winning the contest last year.
"Prevailion is poised to transform the way organizations approach security and business risk evaluation," said Karim Hijazi, Prevailion Founder and CEO. "Winning DataTribe's challenge accelerated our timetables, allowing us to move directly into our recent Series A round."
The second winner from last year's competition is Inertial Sense, which has developed the world's smallest, high-accuracy inertial GPS sensor used in autonomy and guidance solutions for ground robots, antenna pointing, aerial surveying, and drones. The Inertial Sense team came out of classified government programs working on cutting-edge sensor fusion and autopilot systems.
Building World-Class Companies
DataTribe has built a unique reputation as a partner with elite engineering teams at the cutting edge of innovation, typically leveraging experience gained at national security agencies or government R&D labs. DataTribe's mission is to advance the state-of-the-art in cybersecurity and data science.
"We see around 250 startups per year and choose to partner with only three or four – so this is a highly selective competition," said Mike Janke, co-founder of DataTribe. "From there, we embed the winners with our team of experienced start-up executives to provide them with the resources to go from practice to product. Each DataTribe company receives approximately $1 million of in-kind support services for free, achieving A round funding dramatically faster than the global average."
"A few short years ago, the best and brightest cyber entrepreneurs coming out of the intelligence community, including two of my Founder/CEOs, had no choice but to relocate to Silicon Valley to launch their companies," said Bob Ackerman, Founder and Managing Director of cyber security firm AllegisCyber and co-founder of DataTribe. "With Maryland's emergence on to the world stage as a leading global hub of cyber innovation, DataTribe has brought the Silicon Valley playbook, network and resources to the next generation of entrepreneurs."
Competition Guidelines
All contestants must have already developed a robust concept or initiated development of a minimal viable product (MVP) – i.e., a product developed with sufficient features to entice early adopters.
Preference will be given to early-stage startups with experience working in national security, defense, national laboratories, or at cybersecurity and data science R&D organizations. Contestants with commercial experience will also be given extra consideration, but it is not required.
Contestants have until October 1st to apply at https://datatribe.com/challenge/.
DataTribe will review submissions for technical merit, market potential, and readiness of the team. On November 1st, DataTribe will announce up to three finalists. These teams will then have until November 14th to refine their pitch and prepare for final judging, with assistance from the DataTribe's team of startup veterans. Finalists will present a pitch and answer questions from judges on November 14th at City Garage, Baltimore MD.
The judging panel includes:

Daniel Weinard, Co-Founder of Shopify, a publicly-traded provider of eCommerce solutions
Jon Callas, Senior Security Scientist Apple, CTO at the ACLU and Co-Founder of Blackphone
John Stewart, Chief Security & Trust Officer, Cisco
Bob Ackerman, Founder & Managing Director, AllegisCyber and Co-Founder, DataTribe
Dmitri Alperovitch, Co-Founder and CTO of CrowdStrike, Inc.
Mike Aiello, Director, Product Manager Director for Cloud & Infrastructure, Google​
About DataTribe
DataTribe was launched in 2015 with the vision of empowering technologists in the Washington, D.C. region to build and grow successful cybersecurity companies. Founded by leading investors, startup veterans and alumni of the U.S. intelligence community, DataTribe commits capital, in-kind business services and decades of professional expertise to co-build the next generation of cybersecurity, big data and analytics companies. DataTribe is headquartered in Fulton, MD, with offices in San Francisco, CA. For more information, visit https://datatribe.com.