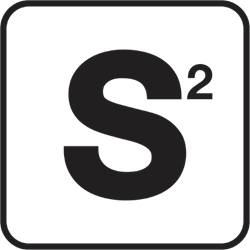 LOS ANGELES (PRWEB) September 23, 2021
Entrepreneurs and investors around the globe are coming together in October for an online conference, 2021 Equity Crowdfunding Week hosted by StartupStarter, an on demand business education platform that launched in 2020. Equity Crowdfunding Week is a five-day educational event with every major equity crowdfunding firm in the world. The event is designed to educate the entrepreneur, startup and retail investor communities on how to invest in equity crowdfunding, launch a successful crowdfunding campaign, scale their business and raise capital. The event will be streamed live through BEAM Conference (an MIT and StartupStarter backed networking & video communications platform built around digital venues).
The program of Equity Crowdfunding Week includes five days covering six themes: (individual entrepreneurs investing in equity crowdfunding, launching an equity crowdfunding campaign, institutional investment into equity crowdfunding, how dealer brokers are positively changing the capital landscape, regulations that make equity crowdfunding possible, and the success stories helping drive the equity crowdfunding market). The experience offers over 20 workshops, roundtables, keynotes, fireside chats, founder stories, and provides the viewer with 4k cinematic streaming, delivery of HD commercials and on-screen promotions for partners and sponsors.
The growing number of conference participants includes Host Darren Marble & Lauren Simmons of the Going Public Series & Jezlan Moyet, Media Personality + Entrepreneur & Producer + Host - The FanVestor Report, hear from Keynote Speakers like Etan Butler, Giri Devanur, Mona DeFrawi as she launches Pitch Plant on Radivision, Ruth Hedges "The Queen of Crowdfunding," Sara Hanks, Kim LaFleur, Krishan Arora, Ally Morrone, Chris Lustrino, Calvin Cooper, Founder's, CEO's & partner from companies like Meet the Drapers, Crowdfund Insider, Aptera, Knightscope, Crowdcheck, Bubba Kush Brand, Hemptown, Expert Dojo, Bear Humboldt, FundAmerica, KoreConX, North Capital and more, covering topics like "Entrepreneurs Are the New Celebrity" "Inequities in Raising Capital" "Cannabis is Crowding" "Unlocking Liquidity" and "Cross Atlantic Deals". Event sponsors include Dalmore Group, reAlpha, Issuance, Dealmaker, Sugarfina, Chisos, Brex, Ryse, StartEngine, Kingscrowd, SA&M, KoreConX, Digital Niche Agency, Title3Funds, Lockstep, Rhove, Pepperdine University Most Fundable Companies, Miso Robotics & more. Major Industry Dealer Brokers & Platforms include Dalmore Group, Issuance, Deamaker, Title3Funds, StartEngine, Republic, FanVestor, WeFunder, Seedrs, FrontFundr & Seedinvest.
"StartupStartup is business education for the digital age. Affordable, cinematic and precise classes on today's most essential business skills and subjects, taught by the world's leading technology companies." said Jose Barrera, Co-founder & CEO of StartupStarter. "We decided to host 2021 Equity Crowdfunding week on the premise that democratizing entrepreneurship is at the cornerstone of bridging the wealth divide. Equity Crowdfunding has taken a new shape in creating job opportunities, better technologies and breaking barriers across private markets while major brands help lead the way." Said Lorel Scott, Co-founder & COO of StartupStarter.
StartupStarter was founded in 2020 on the premise that every business had become an internet business and that in the future every person should have the ability to turn to a convenient centralized destination to solve their entrepreneurial needs. StartupStarter organizes educational conferences and offers affordable subscription-based education with a community and marketplace for support. Equity Crowdfunding Week is designed to help entrepreneurs and investors discover the best private businesses and early-growth startups changing the world and receive guidance on investing strategies for themselves and businesses alike.
For more information about StartupStarter, on demand classes, and to register for Equity CrowdFunding Week visit http://www.startupstarter.co.
####
About StartupStarter
StartupStarter is a business school for the digital age. On-demand, precise & 4k cinematic classes on today's essential business skills and subjects, taught by the world's most influential companies. Launched in 2020 by Co-founders Jose Barrera (CEO) and Lorel Scott (COO), StartupStarter will provide access to over 100 detailed classes and events to learn how to do business in the digital world and how to use modern tools of the trade with the goal of democratizing entrepreneurship. Classes and events like "No Code Week" and "2021 Equity Crowdfunding Week" include access to StartupStarter's global community of entrepreneurs with exclusive perks and offers from partners. StartupStarter currently has a portfolio of over 1,100 seed stage companies and partners. To learn more, visit http://www.startupstarter.co.