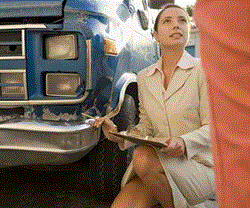 Our research system is now one independent source consumers can use when locating different policy rates from insurers underwriting coverage plans within the United States
Edison, NJ (PRWEB) January 12, 2014
American drivers who plan to research different auto insurance companies this year could benefit from a new update to the quote system launched by the Auto Pros company. This update includes more state auto insurance company providers in list formation online at http://autoprosusa.com/insurance.
These new state level providers of motor vehicle insurance are offered as a research platform for vehicle owners seeking different policy rates from a larger provider list. One benefit to this large list of companies available is the instant price sorting that can be made when researching the system.
The Auto Pros company added these state companies as an update to the national list of companies that already exists in the locator system. This expanded range of research now available to American drivers could help identify the best price for vehicle insurance in 2014.
"Our research system is now one independent source consumers can use when locating different policy rates from insurers underwriting coverage plans within the United States," said a source at the AutoProsUSA.com company.
The database now configured with the updated state agencies relies on a method of zip code comparisons to help distribute rates accuracy. This method uses a city matching service to help drivers to find local companies and state companies providing different policy types with full pricing displayed.
"Any user of the online system can sort companies based on the policy type or prices offered to help find information faster during the initial research process," the source included.
The Auto Pros company has developed different search tools for different automotive services over the past 12 months online. The state insurance information is the newest update to the insurer locator tool publicly available.
The location tool that is designed to distribute warranty plan price information and policy details to drivers is accessible at http://autoprosusa.com/auto-warranty. This system is now capable of delivering national or state policies for extended protection plans for motorists.
About AutoProsUSA.com
The AutoProsUSA.com company has updated its 2014 series of tools on the company homepage. This company is now a leading independent source to find quotations for automobile insurance from agencies within the U.S. The new tools available for public users are complimentary and available 365 days a year. The AutoProsUSA.com company has arranged the tools available online to provide additional resources for car owners to rely on to find pricing and availability for services. The auto parts and warranties research tools are now active for use online.