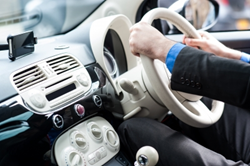 The finder services that we're offering to the public are based on independently collected data that is now displayed to motorists online
Miami, FL (PRWEB) April 03, 2014
New research for statewide insurance agencies offering vehicle insurance products can now be conducted at the Auto Pros website. This company has added a new state auto insurance rates finder that is capable of exploring rates changes by insurers at
http://autoprosusa.net/auto-insurance.
The new resources that are offered to system users are expected to create a better source of narrowing down local price changes that are often unadvertised by insurers. Users of the public system available for research can now choose agencies based on zip code locations in the U.S.
"The finder services that we're offering to the public are based on independently collected data that is now displayed to motorists online," said one Auto Pros company source.
The state level insurance products that are now available for review, comparison or to purchase through the search tool are in contrast to the national products that were added towards to the close of 2013. Changes to coverage plans and third party suppliers has now improved research options for drivers.
"There are many tools that motorists have available for comparing different products for insurance although our tool is not collecting any type of consumer data during exploration," the source said.
The Auto Pros company has added new options aside from vehicle insurance coverage finder tools for this year. Auto owners who are currently exploring warranty coverage for any vehicle brand can receive immediate price quotes at http://autoprosusa.net/auto-warranty.
About AutoProsUSA.net
The AutoProsUSA.net company is a national company supplying vehicle insurance rates quotations through its independently programmed tool. This company has constructed several modified research tools that are currently in use daily by the general public. The AutoProsUSA.net company partners that exist inside the open portals for consumer research include known agencies and newer companies that are competing for policies and pricing. The company staff remains available through the contact portals that exist on the company homepage for American consumers to use each day.