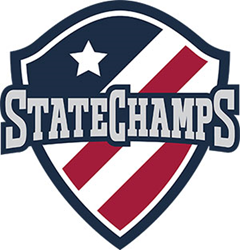 Online ticketing has become an increasingly important area of focus for high schools. We chose StateChamps because their service supports our mission perfectly
Oakbrook Terrace, IL (PRWEB) March 22, 2017
"Our mission has always been to make the lives of our Athletic Director clients easier. We take pride in providing software that helps run athletic departments more effectively, while boosting their brands and helping them raise funds," 8 to 18 VP of Customer Experience Kim Johnson said. "Online ticketing has become an increasingly important area of focus for high schools. We chose StateChamps because their service supports our mission perfectly."
"Online ticketing is important for schools for three main reasons," StateChamps CMO Eric Housh said. "The fans want it, it's more secure than cash, and the data is important to help athletic programs connect with fans. Until now, though, online ticketing required school staff to do a lot of extra work and make costly investments in scanners, printers, and internet infrastructure."
StateChamps' patent-pending Share and Tear Technology delivers electronic tickets to an app on the ticket purchaser's smartphone. The ticket buyer then presents their phone at the gate, and the digital ticket is "torn" on screen by gate staff. "We designed the digital tearing process to be almost identical to the paper ticket redemption process," Housh explained, "it requires neither ticket scanners nor internet, and gate staff can be trained in seconds."
In addition to Share and Tear, StateChamps' team of over 60 ticketing professionals power an "Omni-Service" approach. After the school sends the schedule and ticket price information, StateChamps does the work to set everything up.
"The school gets secure, powerful, and hassle-free online ticketing at no cost, with no work required," Housh said.
The StateChamps online ticketing solution will be included at no additional cost for new and existing 8 to 18 client schools, and will integrate seamlessly with 8 to 18's scheduling and website services. StateChamps will also provide free printed tickets to 8 to 18 clients.
About StateChamps
Since launching in late 2015, StateChamps has reached exclusive ticketing deals with hundreds of high schools nationwide, including seven state high school athletics associations. StateChamps was also recognized as a preferred vendor and online ticket supplier of the National Interscholastic Association of Athletic Administrators. For more information, please visit statechamps.com.