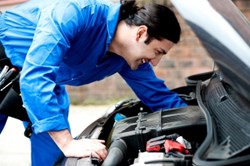 State and local insurance agencies can sometimes provide lower prices for select policies for covering vehicles against common breakdowns and damages
Madison, WI (PRWEB) January 09, 2014
A percentage of North American vehicle owners prefer to purchase insurance policies through localized agencies. The Auto Pros company has now developed this statewide auto insurance quotes system for 2014 online. This tool is now delivering rates at the local and statewide levels at http://autoprosusa.com/insurance.
The combinations of insurers that are currently accessible inside the location system online are designed to present the best variety in insurance policies. The price quotations that are available to vehicle owners can be selected by lowest or highest pricing online.
All local company rates are provided direct from agencies and insurance brokers. Drivers who are comparing pricing at the local level can easily benefit from this automated system to review insurance agencies. The national providers of coverage policies that are available for research also include prices online.
"State and local insurance agencies can sometimes provide lower prices for select policies for covering vehicles against common breakdowns and damages," said one source at the Auto Pros company.
One advantage that drivers can find using this 2014 modified system is the accuracy of the research conducted. Instead of supplying a list of basic companies, all drivers use their own zip code to find companies in local areas that are competing for policy pricing online.
"The intelligent matching system that we're providing to American drivers online is removing large percentage of the comparison process that most drivers go through seeking low price points," the source included.
The Auto Pros company is one of the growing resources online able to present complimentary access when researching the automotive industry. The insurer information for 2014 currently presented to North American drivers is one portion of the data that is now featured inside the company locator online.
Information that helps drivers find warranty plans is now available for review at http://autoprosusa.com/auto-warranty. This service instantly provides quotations for any type of automotive warranty offered in the U.S.
About AutoProsUSA.com
The AutoProsUSA.com company has remained one of the resources on the Internet that provides resources for American vehicle owners to use when pricing selected auto services. This company has added a complete staff of helpful specialists who research parts suppliers and gather other information that is now distributed direct to consumers online. The AutoProsUSA.com company is currently supplying online and offline support services to consumers seeking information about vehicle insurance or parts for sale listed on the company website. New providers of services are continuously included in the online database programs.