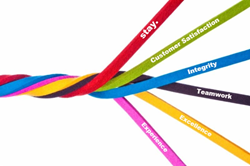 "Our commitment to providing more than just a cookie-cutter, lowest-common-denominator approach to furnished apartments has opened many doors..." Scott Remmel, President
Charlotte, North Carolina (PRWEB) April 21, 2015
Stay Furnished Apartments, a leading provider of corporate housing throughout North Carolina, has today announced the addition of two new team members. The new additions come on the heels of a banner year for the company, with significant growth.
"Stay Furnished Apartments had an incredible 2014," explained Scott Remmel, Stay Furnished's President and Founder. "Our commitment to providing more than just a cookie-cutter, lowest-common-denominator approach to furnished apartments has opened many doors, and has allowed us the opportunity to add key hires as we can continue to provide outstanding furnished apartments and be ambassadors to all our beautiful state has to offer."
Mary Bowden will become the company's newest Account Executive. Mary brings with her a wealth of experience, ranging from her position as the VP of Operations at BAAS Construction to her time spent working at The Corporate Presence and Phillips Publishing. Mary's education includes a BBA from the University of Richmond.
She is joined by Brandee Allman, the firm's new Account Manager. Brandee has a background in both law and education, and worked as a legal assistant and an English teacher before moving to sales with Greystar. She is a graduate of Georgia Southern University.
"Organic, home-grown business is the key to any company's future success," added Mark Franklin, VP of Operations and Sales. "Plant the seeds, nurture them and watch them produce! That's what Stay Furnished is poised to accomplish moving forward. We are so pleased to have Brandee and Mary join the Stay Furnished team. Their attention to organic growth and tending to the seeds will ensure Stay Furnished's growth beyond expectations. This is such an exciting time to be in the corporate housing business in North Carolina. There are countless opportunities we look forward to tapping into with these great additions to our sales team."
To learn more about Stay Furnished Apartments or the company's offerings, visit http://www.StayFurnished.com
About Stay Furnished Apartments: Stay Furnished Apartments provides corporate travelers and individuals with fully furnished apartments distinguished by their upscale furniture and housewares, in prime locations throughout North Carolina, as well as national and international destinations via the company's significant industry associations.