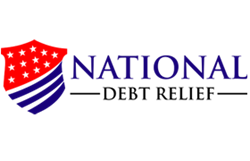 Setting goals and tying them to the financial budget is [also] very important
Miami, FL (PRWEB) December 15, 2014
National Debt Relief recently shared, in an article published December 11, 2014, some of the reasons why consumers are unable to stay on budget. The article titled "Why Can't I stay On My Budget?" looks into some of the most common budget mistakes people make and how to correct them as well.
The article starts off by point out the importance of having a financial budget. Financial experts cannot stress enough the importance of creating and following a budget. Without one, it is very challenging to understand where the consumer's stand financially and to plot out the future financial decisions for the whole household.
Being able to budget correctly is paramount to staying on the budget. It could be that the budget was done too hastily without getting all the details accurately or not knowing where all the money is going. This will prevent the consumer in allocating their income to their expense correctly every month.
The article also talks about the budget being too inflexible is a possible reason why it is not succeeding. Being too strict on how the money should be is a good trait, but consumers would always need an elbow room to be able to adjust their budget as needed. If consumers come up short on some expense items, they can try to move around some surplus from other items to keep within budget.
Setting goals and tying them to the financial budget is also very important. This puts a little more structure to people's long-term goals. Some goals could be to pay down student loans more aggressively or put finish the mortgage payment five years ahead of the pa-off date to prepare for retirement.
The article also explains that for consumers who are in a relationship, it is important the couples talk and plan the budget out together as a team. Both sides needs to have an input in the budget to make it work. To read the article, click this link: http://www.nationaldebtrelief.com/cant-stay-budget/