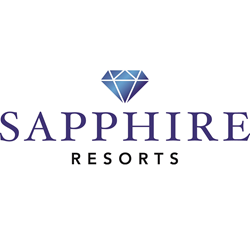 Seattle, WA (PRWEB) March 05, 2015
Stay Sapphire is of the utmost of luxury, offering all travelers the experience of a lifetime. Everyone who vacations will get the chance to truly experience the best in life.
As travelers prepare to plan a vacation, they often try to find exciting events going on in cities around their favorite holidays in order for a spontaneous and perhaps celebratory trip. Many travelers might want to find a great spot to celebrate the upcoming St. Patrick's Day holiday. Stay Sapphire provides vacationers their insight on one area that is perfect for celebrating the occasion.
All those hoping to have a lively good time will enjoy visiting Seattle during the St. Patrick's Day holiday. Many might not know but this city does have some Irish pride and celebrates the occasion unlike any other. This is because the area is full of places to have a good time at, including the Saint Patrick's Day parade. Many residents of the city come out in all of their green attire and bring along plenty of spirit with them. Events start as early as the 14th of March, but for those who can't make it that day the good news is everyone will be celebrating all week long (the 19th).
Stay Sapphire shares that there is always fun happening in Seattle though. Many people may not be aware that this city is always home to interesting culture through the art & theater in the area. The culture is so varied that attractions range from the Belly Dance Festival (local shop Cues and Tattoos showcases performances and even lessons of dancing) to the same week being host to the French Festival, March 22), the APRIL (Authors, Publishers and Readers of Independent Literature) festival, March 24-29th, and even the Vegetarian Food Festival, March 21-22, and more. There truly is something that will appeal to all types of people, no matter what their interests might be.
Last but not least, Stay Sapphire shares that interacting with the locals will be something travelers will enjoy. Seattle is home to an eclectic mix of people, including a lot of coffee lovers. The city is known for having some of the best brews about it, so find a charming café and stop and chat with the some of the people who call it home.
Stay Sapphire knows visiting this city is something everyone will truly remember for a lifetime. Visit http://sapphireresortsgroup.com/ for more information on creating the perfect trip to Seattle.