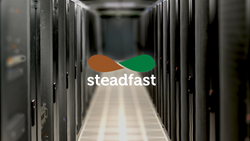 Cloud Consulting Day is Oct. 8 from 9 am through 9 pm CST.
Chicago, IL (PRWEB) September 16, 2014
Steadfast, a leading provider of private and public cloud hosting, colocation, disaster recovery and managed services, is holding an open Cloud Consulting Day for any business interested in moving their infrastructure to the cloud. On Wednesday, October 8th, appointments will be available from 9 am CST through 9 PM CST. Those interested should sign up for a time slot here: Cloud Consulting Day.
A steadily increasing number of organizations are moving their data to the cloud, but businesses have several things to consider beforehand. Steadfast CEO Karl Zimmerman, and Implementation Engineers Marc Schulz and Patrick Murray, will hold 30 minute meetings to discuss how you can migrate your business to the cloud, answer security questions, and serve as a resource to educate the business community about the cloud.
Meetings will take place at Steadfast – 800 S Wells St., Suite 190, Chicago IL 60607. Meetings will also be available via GoToMeeting (or other Web Conference solutions), and over the phone.
In order to guide a meaningful, personalized discussion, Steadfast suggests interested parties have answers to the following questions:

How does your existing IT infrastructure run your business?
Do you require any sort of security compliance?
How much downtime do you experience on a regular basis? What impact does downtime have on your business?
Do you have any issues managing your infrastructure? If so, what are they? Is your staff 24/7?
How many servers comprise your existing infrastructure? What are their specs? (Including: Processors, Memory, Storage)
Do you have any dedicated storage devices in your environment? (SAN, NAS, etc.)
Are you currently using virtualization in your existing environment? If so, what hypervisor platform are you utilizing?
What operating systems are running on your servers? If Linux, what do they run? (LAMP, etc.) If Windows, what do they run? (SQL, Active Directory, Exchange, etc.)
What are your current backup and disaster recovery plans?
Do you have currently have any limitations caused by your IT infrastructure (inability to upgrade software, process orders, etc.)? What amount of work/labor does it takes to maintain that infrastructure? What is your IT team like?
Sign up for a meeting here: Cloud Consulting Day.
About Steadfast
Founded in 1998, Steadfast is a Chicago-based IT infrastructure provider with fully redundant data centers in Chicago and Edison, New Jersey. Steadfast's services include managed cloud hosting, dedicated servers, colocation, hybrid hosting, and disaster recovery services. These services are all highly customizable, designed to give customers maximum flexibility. By combining services, enterprises can create unique infrastructures tailored to specific requirements. Steadfast's customers include organizations of all sizes, from small and medium businesses with single cloud hosting accounts, to larger companies with multi-gigabit setups. Steadfast prides itself on its "Always there" philosophy, with comprehensive managed services and support.