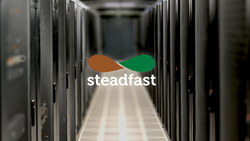 If a company is able, and in the proper position to do so, moving to the cloud is a decision worth investigating.
Chicago, IL (PRWEB) September 03, 2014
Steadfast, a leading provider of private and public cloud hosting, colocation, disaster recovery and managed services, recently addressed frequently asked questions regarding Microsoft and the Private Cloud.
Steadfast's Patrick Murray is a Microsoft Implementation Engineer with an extensive Windows system administration background. His professional passion lies primarily with Microsoft products and he has planned, installed, configured, administered, and provided support for nearly every major Microsoft product since 2003.
"I've been in the trenches and know what goes into managing an on-premises infrastructure," said Murray. "If a company is able, and in the proper position to do so, moving to the cloud is a decision worth investigating."
Microsoft Private Cloud: Frequently Asked Questions
Q: How does migrating to a MS private cloud effect my cost of ownership?
A: In order to properly answer this question, we need analyze the pieces of total cost of hardware ownership. Of course, there is hardware cost itself, including servers, network equipment, hard drives and/or other storage, etc. However, other elements go into ownership as well. Staffing is one such cost; in order to have and maintain your equipment on site, you need people to manage, maintain and support said equipment. Warranty costs also factor into this equation, and must be maintained. Lastly, there is general maintenance, such as hard drive or other hardware replacements. Add all of these costs together, and you have a good idea of how much it costs to maintain your infrastructure.
By migrating to a private cloud, you alleviate almost all of these costs; you no longer need to worry about round-the-clock support, purchasing (and renewing/upgrading) hardware or replacement parts, warranties, or unplanned maintenance periods.
Q: Will migrating to a MS private cloud effect the reliability of my infrastructure? How?
A: The short answer to this question is yes: positively. When dealing with onsite infrastructure, having bulletproof hardware sometimes isn't enough; there are other factors that go into 24/7 equipment availability, most of which are outside your control. Power and network are two such factors. If the power goes out at your office, how long can your gear subsist on UPS batteries? Do you have UPS batteries? Have they been tested recently? Internet connectivity is similar; if your primary internet connection fails, do you have a backup? Migrating to a private cloud means you be guaranteed a minimum of 99.99% uptime for both power and network, in a facility that is fully prepared for either a power or network failure.
Q: MS licensing is complex. Can migrating to a MS private cloud help alleviate some of this frustration?
A: Almost all MS cloud providers are licensing partners with Microsoft under a Service Provider Licensing Agreement, or SPLA. Working with an SPLA relieves headaches when dealing with complex licensing for your servers; in most cases all you can simply tell your SPLA what you need, in what capacity, and they'll handle the rest. All you see is one simple bottom line cost. SPLA providers can license the majority of the Microsoft enterprise catalog, too, including Microsoft Windows Server, Microsoft SQL Server, Microsoft SharePoint and Microsoft Exchange.
Q: Upgrading our existing hardware can be costly and time consuming. Is a MS private cloud more easily expandable?
A: Simple expandability is a major tenant, as well as benefit, of migrating to a MS private cloud. Most cloud providers have a 24/7 support staff, which means planning upgrades is as simple as sending an email. Most cloud platforms are easily upgradable; it's simple to add memory, additional storage, or even additional servers to your configuration. Software upgrades, such as moving from SQL2012 to SQL2014, are just as seamless and – thanks to the SPLA – in most cases, provided at no additional charge to you or your company.
Q: We want to grow and expand technologically as a company, but we don't really have the staff to plan an expansion on our own, nor can we afford to hire consultants. What should we do?
A: One of the largest benefits of moving to a MS private cloud is the opportunity to take full advantage of the engineers on staff at the cloud provider. In most cases, your provider will assign an engineer to you to help you plan your initial migration, as well as any future or planned expansions, every step of the way, from inception to completion.
About Steadfast
Founded in 1998, Steadfast is a Chicago-based IT infrastructure provider with fully redundant data centers in Chicago and Edison, New Jersey. Steadfast's services include managed cloud hosting, dedicated servers, colocation, hybrid hosting, and disaster recovery services. These services are all highly customizable, designed to give customers maximum flexibility. By combining services, enterprises can create unique infrastructures tailored to specific requirements. Steadfast's customers include organizations of all sizes, from small and medium businesses with single cloud hosting accounts, to larger companies with multi-gigabit setups. Steadfast prides itself on its "Always there" philosophy, with comprehensive managed services and support.