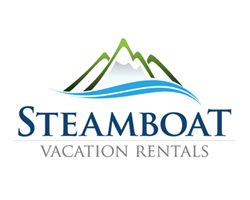 We decided to offer this special extended-stay savings to make it that much easier for families to get away for a longer ski vacation to Steamboat Springs
Steamboat Springs, Colorado (PRWEB) December 09, 2014
Steamboat Vacation Rentals is making it more affordable than ever for families to spend four nights in beautiful Steamboat Springs with a pay for three nights, stay for four lodging offer good through February 14, 2015. Coinciding with this ski vacation package, Steamboat Resort is offering a three-day Olympian Ski Pass for just $159 if purchased by December 12 and used between January 19, 2015 and February 12, 2015. In tandem, these offers enable families in search of a world-class, luxury ski vacation to realize significant savings when they choose Steamboat Springs as their ski destination.
"With a family myself, I realize it can be an exercise in number crunching just to take any vacation at all these days," explains Bradley Luth, founder of Steamboat Vacation Rentals. "I decided to offer this special extended-stay savings to make it that much easier for folks to get away for longer than they may otherwise have been able to manage; and if they take advantage of concurrent savings offered by Steamboat Resort, they'll have all they need to make their stay here both awesome and affordable."
In addition to 2,965 acres of terrain for skiers and boarders of all abilities, plus a bevy of on-mountain dining, entertainment and kids' activities offered by Steamboat Resort, the surrounding area boasts plenty of recreational and relaxation opportunities not available at a typical mountain resort. The city of Steamboat Springs is pervaded by a western charm that goes back to the city's founding, but these days the open markets and cattle drives have been replaced by an eclectic mélange of over 60 restaurants and bars to fit palates of all types. Easy access to two hot springs means guests can end a day on the slopes with the ultimate in relaxation. Add to that a premier shopping district, thriving art scene and a myriad of snowshoe, snowmobile and sleigh tours of the breathtaking wilderness, and it's no wonder Steamboat has consistently been rated among the best ski vacation destinations by families across the country and around the world.
Steamboat Vacation Rentals has also created their Insiders Guide to Steamboat, to share some of Steamboat's best kept secrets that only the locals will know and help make sure families traveling to Steamboat Springs have a memorable vacation.