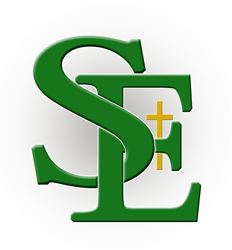 "The St. Edmond Ball is a great community builder with the proceeds raised impacting our students. That is what it is all about, our children and wanting the very best for them." says Tom Miklo
Fort Dodge, Iowa (PRWEB) April 12, 2017
A tradition that started in 1984 continues this year with the "For The Love Of Our Children" Saint Edmond Ball to be held on Saturday, May 6th at the Starlite Best Western in Fort Dodge, Iowa. A highlight of this year's ball will be The Bluewater Kings Band.
The Bluewater Kings are a premium 3-14-piece band specializing in high-energy music performed at festivals, weddings, corporate events and private functions. Having a "cooler-than-average" song list that is never cheesy, and focuses squarely on filling the dance floor is sure to bring those attending to an evening of dancing. The Bluewater Kings frequently play Chicago, Detroit, Minneapolis, Milwaukee, Cleveland and Indianapolis, but can be found traveling around the world.
Couples can purchase a ticket for $100 and single tickets are available for $50 to enjoy an evening that will include The Bluewater Kings, a buffet meal and wide variety of live and silent auction items. Tickets for a chance to win the Grand Prize of a Toyota Camry, a Jeep Renegade or a Chevrolet Trax are currently being sold for $100 each. Additional prizes include second place of $2,500 of flooring and third place of $2,000 of groceries. Tuition Raffle Tickets for two $1,000 school tuition prizes are on sale for only $10.
As a private school, much of the funding to provide a high quality school and educational experience for the students is privately raised. The Saint Edmond Ball has provided over $5.5 million in net proceeds over the years. These funds have gone directly towards the purchase of IPads for the classrooms, one-on-one computers for grades 8 through 12, carpeting, seating, curtains and upgrading the stage in the auditorium, upgrades to the wrestling room to make it a state of the art athletic experience and provide a safe environment, purchases of transportation vehicles to provide safe commutes for students to athletic events and other community activities and other budgetary expenses that enhance the teaching experience for students and staff.
"The St. Edmond Ball is a great community builder with the proceeds raised impacting our students. That is what it is all about, our children and wanting the very best for them. The theme for this year is so very fitting – "For The Love Of The Children," states Tom Miklo, organizer of the event.
St. Edmond Catholic School is located at 2220 4th Avenue North, Fort Dodge, Iowa and provides for a spiritual educational experience for PK to 12th grade. Additional information is available at http://www.st-edmond.pvt.k12.ia.us/pages/StEdmond, by calling 515-576-5182 and following along on Facebook and Twitter. #ThisIsFortDodge