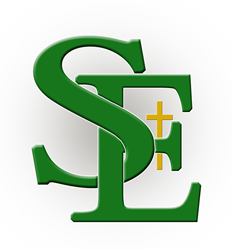 "This event will be for students entering Kindergarten in the fall of 2017 and their parents," states Mary Lynn Biggins, Marketing & Enrollment Management
Fort Dodge, IA (PRWEB) February 08, 2017
Kindergarten Connection or also known as Kindergarten Roundup is always a fun experience for both the new student, parent and family members. This year the annual event will be held on Wednesday, February 15th at St. Edmond Catholic School in Fort Dodge, Iowa from 9:30 to 10:30 am.
During the visit, everyone will have the opportunity to meet with the school principal to discuss educational background and experiences while also learning about the school's focus on maximizing each individual child's potential.
Tours of the elementary site along with learning about the technology-rich and innovative elementary curriculum opportunities provide new kindergarten parents with the first-hand information and answers to their questions. At the same time, it also allows for interaction with the talented and dedicated faculty members.
At St. Edmond Catholic School, there are a number of priorities for the education that are offered to all of the students. These priorities include a values-centered experience, creating an academically strong culture and create individual plans for students, a technologically rich application learning, connecting with students, families and community, and offering innovative and effective educational programs.
"This event will be for students entering Kindergarten in the fall of 2017 and their parents," states Mary Lynn Biggins, Marketing & Enrollment Management with St. Edmond Catholic School. "It is a great opportunity to have that one on one interaction with our staff and see our classrooms."
The requirement for a student to be enrolled in the 2017 Kindergarten class is that the child must turn 5 by September 15th of the year they begin Kindergarten. Everyone is invited to call 515-576-5182 to register for the Kindergarten Connection.
Introduced this year is the "Gain A Gael" referral program providing tuition incentives for new families and current families at St. Edmond Catholic School. To learn more, visit St. Edmond Catholic School at 2220 4th Ave N, Fort Dodge, IA 50501 or call 515-57-5182. Everyone is also invited to follow along at http://www.st-edmond.pvt.k12.ia.us/, as well as Facebook and Twitter.