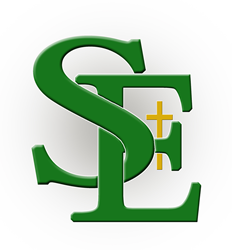 Kersten Tipping, St. Edmond Choral Director. "The audience will enjoy a variety of solos along with duets and ensembles. It is truly a play that you don't want to miss or even be late too."
Fort Dodge, IA (PRWEB) March 20, 2017
An adventure to the Iowa State Fair becomes a popular Rogers and Hammerstein play that has delighted audiences and will be just as exciting when the St. Edmond Catholic School students present it on March 23, 24 and 25th at the St. Edmond High School Auditorium.
Originally based on Phil Strong's novel of the same name, Rodgers and Hammerstein's State Fair was the only musical they wrote directly for feature film. In 1995, this romantic story set in America's heartland was adapted for the stage, featuring additional songs from the Rodgers and Hammerstein songbook. State Fair follows the Frake family's journey from their farm to the three-day 1946 Iowa State Fair. Ma and Pop are intent on winning prizes for their accomplishments in hog raising and mincemeat cooking, while their children Margy and Wayne have romantic adventures ahead of them. As Margy and Wayne find love and heartbreak on the midway, they discover what they find most important and carry home lessons on love and life that will sustain them long after the State Fair. Features an Academy Award-winning score, including the hit song, "It Might as Well Be Spring."
State Fair production has a great cast that includes - Abel Frake: Jake Szalat, Melissa Frake: Meghan Hanley, Margy Frake: Megan Flattery. Wayne Frake: Jake Heidenreich, Emily Arden: Rachel Sherry. Pat Gilbert: Nick Simpson, Dave Miller/Fairtone: Patrick Bocken, Gus: Jed Tracy, Harry: Maxwell Wallace, Eleanor: Page Kinney, Fair Announcer: Erin Flattery, Hoop-La Barker: Tyler McCarville, Uncle Sam: Cooper Fleming, Stralenko/Chief of Police: Lucas Itzen, Jeanne: Joeli Koenig, Vivian: Brooklin Border, Charlie: Sam Dougall, Lem/Fairtone: Liam Conrad, Clay/Fairtone: Cade Naughton, Hank Munson/Fairtone: Nick Lawler, Mrs. Edwin Metcaff: Jaci Taylor, Judge Happenstahl: Olivia Carlson, Fair Judge: Madi Engels, Fair Judge: Olivia Kolacia, Judge Assistant: Hannah Zinnel, Dorothy Boxhorn: Riley Mayer, Mrs. Robert Mosely: Carley Halligan, Violet: Addison Schulte, Emcee: Jacque Oberg, Roustabout: Zoe Assadipour, Clown/Roustabout: Abby Landwehr, Clown: Clare Condon, Clown/Judge Assistant: Natalie Nordstrom, Vendor: Milena Naughton, Vendor: Claire Fleming, Jillian Cosgrove, Sidney Messerly, Fairgoer: Maddie Nemmers, Katie Finnegan, Audrey Kolacia, Amanda Richman, Cameron Brown, Rylee Kinney, Maggie Conrad.
Pit Orchestra members include – Flute: Molly Lennon, Luanne Xiao, Clarinet: Diandra McCubbin, Ashley Nieland, Alto Sax: Morgan Border, Nelson Cook, Tenor Sax: Madigan Peimann, Jack Steakhouse, Horn: Iris Peimann, Trumpet: Korbin Brown, Zephan O'Connor, Aaron Simpson, Trombone: Kameron Brown, Bass: Emma Gruver, Percussion: Ellie Wallace, Drums: Jon Merrit, Piano: Shelly Bottorff.
Members of the Creative Team include – Theater Director: Alyssa Sparks, Choral Director: Kersten Tipping, Pit Orchestra Director: Kelly Weber, Choreographer: Rachel Bell, Costumes: Amy Johnson, Cheryl Sherry and Catalina Perry. The Technical Crew is comprised of Stage Managers: Rachel Blair and Madi Engels, Stage Crew: Jack McEvoy, Ann Touney, Rylee Kinney, Madi Tarbox, Sound: Andy Anderson, Concert Sound Productions, Lights: Ashley Garst.
"This play creates excitement for the students as they really enjoy the story and variety of music styles," states Kersten Tipping, St. Edmond Choral Director. "The audience will enjoy a variety of solos along with duets and ensembles. It is truly a play that you don't want to miss or even be late too."
Tickets are currently available for purchase as the St. Edmond Activity Office for $10.00 for all seats. Play dates and times are Thursday, March 23rd at 7:00 pm, Friday, March 24th at 7:00 pm and on Saturday March, 25th for a 3:00 pm matinee.
St. Edmond Catholic School is located at 2220 4th Avenue South, Fort Dodge, Iowa. Additional information is available online at http://www.st-edmond.pvt.k12.ia.us/pages/StEdmond, by calling 515-576-5182 and on Facebook and Twitter.