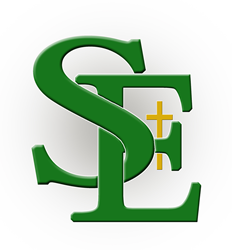 I am looking forward to building a football program that the students, families, school and community will be proud of," Jon Borer, Head Football Coach at St. Edmond Catholic School
Fort Dodge, IA (PRWEB) December 28, 2016
With the retirement of Dick Tighe at Saint Edmond Catholic School in Fort Dodge, Iowa, an extensive search went out to find the right replacement that could carry on the historically successful football program.
President Mary Gibb made the announcement that Jon Borer of Elkhorn, NE was offered he position and had accepted the coaching duties. Jon will also be the religious instructor at the beginning of the 2017-18 school year.
Jon is a 2006 graduate of Briar Cliff University in Sioux City, IA and prides himself with spending all of his educational years, teaching and coaching career in the private catholic school system. Previously Jon was teaching and coaching at Lourdes Central Catholic High School in Nebraska City, NE, Thomas More Prep-Marion High School, Hays, KS and most recently at Mount Michael Benedictine School in Elkhorn, NE.
When asked what he felt would be his greatest contributions he would be bringing with him to Saint Edmonds Jon replied," I am looking forward to building a football program that the students, families, school and community will be proud of. My past coaching experience has lent itself to not only developing a football program but also enhancing facilities that motivate players and instills commitment to the program and community."
Jon also stated that the Fort Dodge community is exactly what his young family has been looking for. "We really wanted to find a community that had a lot to offer while still having that small town feeling. Jacque and I have been looking for a town just like Fort Dodge to call home and raise our 3 small children."
Saint Edmond is a diocesan preschool-12th grade Catholic School that welcomes all who seek a Christ-centered education. Saint Edmond Catholic School is located at 2220 4th Ave North, Fort Dodge, IA 50501. Additional information is available by calling 515-955-6077 and visiting the website at http://www.st-edmond.pvt.k12.ia.us/pages/StEdmond. Everyone is encouraged to follow all the activities and programs on Facebook and Twitter. #ThisIsFortDodge #SEGaels