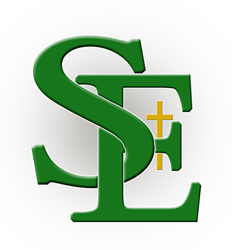 "St. Edmond Catholic School is pleased to host the webinar for our community," states President Mary Gibb. "The webinar and discussion will help to inform the community about public-policy decisions that affect access to the variety of educational options
Fort Dodge, IA (PRWEB) January 09, 2017
SCHOOL CHOICE for the State of Iowa is a webinar presentation on the potential creation of Educational Savings Accounts (ESA's). The webinars will be hosted at St. Edmond Catholic School in the Msgr. Kelly Auditorium on Monday, January 10th at 12:00 pm and then again on Thursday, January 12th at 6:30 pm. The community is invited to attend.
ESA's in the State of Iowa would empower parents by giving them the ability to take an active role in deciding educational options for their children, reduce income inequality when it comes to education and allow the use of secure funds for accredited schools only.
Implementing this program provides opportunities for families in Iowa to choose the school that their child is educated in including private schools. There is a movement to pass the "Education Savings Accounts (ESA's) " for those that would like to choose how their tax dollars are spent in education.
The Iowa Alliance for Choice in Education will be presenting the 30 minute webinars that provide a refresher on the legislative process, discuss plans for upcoming legislative sessions and describe specific ways individuals can actively promote the effort in the community.
Attending the webinar on Thursday, January 12th will be Senator Tim Kraayenbrink. Senator Kraayenbrink will be available to answer legislative questions that are directed on how this would apply to public and private education institutions along with listening to the comments and feedback from those residing in his district.
"St. Edmond Catholic School is pleased to host the webinar for our community," states President Mary Gibb. "The webinar and discussion will help to inform the community about public-policy decisions that affect access to the variety of educational options available to Iowa parents."
For additional information on the upcoming webinars and academic programs at St. Edmond Catholic School, please call 515-576-5182 or email President Mary Gibb at gibbm(at)st-edmond(dot)com. St. Edmond Catholic School is located at 2220 4th Avenue North, Fort Dodge, IA. Everyone is invited to visit http://www.st-edmond.pvt.k12.ia.us/ and following them on Facebook, Twitter, Instagram and YouTube.