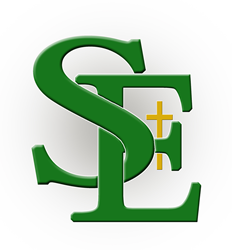 "This week is always an exciting time for everyone as we celebrate our faith-filled education with a variety of activities and events," states Mary Gibb, President of St. Edmond Catholic School
Fort Dodge, IA (PRWEB) January 27, 2017
A busy week is planned at St. Edmond Catholic School in Fort Dodge, Iowa that will include the students from K to 12, teachers, families and the community. Each day during the National Catholic Schools Week celebration, there will be special activities to correspond with the theme "Catholic Schools: Communities of Faith, Knowledge and Service".
Catholic schools offer academic excellence and faith-filled education for students nationwide. National test scores, high school graduation rates, college attendance and other data show that Catholic schools frequently outperform schools in both the public and private sectors.
"This week is always an exciting time for everyone as we celebrate our faith-filled education with a variety of activities and events," states Mary Gibb, President of St. Edmond Catholic School. "It also offers the community the opportunity to participate and learn more about our school, students and staff."
The week-long celebration will start on Sunday, January 29th with all the St. Edmond Catholic Students participating in Mass. A special prayer for the week will be read at the start of each day along with the start of each class.
Monday, January 30th theme for the day is "Celebrating Your Community". The Book Fair will open that day and Literacy Night from 4:30 to 6:30 pm for the K to 5 students and their families.
"Celebrating Your Students" will be the Tuesday theme. Here students will be participating in activities such as special movies during class, a talent show, fun time at Fort Frenzy and even a Cowboy Lunch.
Show your Gael Pride with students wearing various St. Edmond logo clothing is planned for "Celebrating Our Nation" on Wednesday, February 1st. This is also an early scheduled dismissal day.
Olympics are planned for the "Celebrating Vocations" theme on Thursday, February 2nd. Olympic styled events will have students showing off their Gael Pride for the day.
Friday, February 3rd is the last day and "Celebrating Faculty, Staff and Volunteers" is the theme. Students will be thanking their parents for selecting St. Edmond Catholic School for their education by writing notes, texting or emailing. A teacher will also be honored with the EduCare Award. That evening the St. Edmond Gaels Girls and Boys basketball teams will take the court and everyone is encourage to "Green Out" the event. A special Snap Chat filter and photo booth will be available that evening for everyone to take photos of the game, friends and family.
St. Edmond Catholic School is located at 2220 4th Avenue North, Fort Dodge,IA and additional information is available online at http://www.st-edmond.pvt.k12.ia.us/pages/StEdmond and by calling 515-955-6077. Personal tours and conversations about St. Edmond Catholic School can also be scheduled by submitting information here. Everyone can follow along on Facebook, Twitter and LinkedIn.