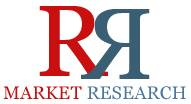 The global steel processing market is projected to be around $642.43 Billion by 2020 growing at a CAGR of 2.16% from 2015 to 2020
(PRWEB) June 08, 2015
The global steel processing market is estimated to exhibit a lucrative growth potential of about 2.16% for the next five years. The growth of this market is propelled by an increase in the construction and automotive industry throughout the world. Browse 236 market data tables & 52 figures spread through 256 pages and in-depth TOC on "Steel Processing Market" at http://www.rnrmarketresearch.com/steel-processing-market-by-type-carbon-steel-alloy-steel-shape-of-steel-long-flat-and-tubular-end-user-industry-construction-shipping-energy-packaging-consumer-appliances-housing-automo-market-report.html .
With the emergence of new technologies, manufacturers are looking for advanced products to make steel products sustainable. Asia-Pacific would be the largest market for steel processing because of the willingness of companies in the region to take up capital intensive projects, along with the availability of technical expertise.
This report analyzes various marketing trends and establishes the most effective growth strategy in the market. It identifies market dynamics such as drivers, restraints, opportunities, and challenges. Major companies such as Arcelormittal, Nippon Steel & Sumitomo Metal Corporation, POSCO, JFE Holdings, Inc, Baosteel Group Corporation, Tata Steel Limited Ltd, United States Steel, Angang Steel Company Limited, Gerdau S.A and Maanshan Iron & Steel Company Limited. Order a copy of this report at http://www.rnrmarketresearch.com/contacts/purchase?rname=389121 .
Construction as an end-user segment is expected to dominate the global steel processing market. Carbon steel type is projected to have the largest market during the forecast period. Subsequently, long shaped steel will dominate the steel processing market from 2015 to 2020.
This report covers the global steel processing market in major regions, namely North America, Europe, Asia-Pacific, Latin America, and RoW. The segmentation is done on the basis of the shape of steel products: flat steel, long steel and tubular steel. The other segment includes types of steel, which are alloy steel and carbon steel.
Major companies rely on regional and local distributors to increase their share as well as a geographical presence in the market. One of the major developments observed in the steel processing market is mergers & acquisitions. The requirements of the end users for processed steel is continuously changing making it essential for the manufacturers to continually invest in R&D and come up with innovative solutions. Companies are adopting inorganic growth strategies such as acquisitions to cope with the increasing demand for finished steel in key emerging markets.
This is a premium research report priced at US$ 4650 for single user PDF license. Inquire for discount on this research report at http://www.rnrmarketresearch.com/contacts/discount?rname=389121 .
Related Market Reports:
"Thin Film Material Market By Type (CdTe, CIGS, a-Si, Others), End-User Industry [Photovoltaic Solar Cells, MEMS, Semiconductors and Electrical (Circuit Boards), Optical Coating, Others], and Deposition Processes – Global Trends & Forecast to 2018" Companies profiled in this research report are Anwell Solar, Ascent Solar Technologies Inc, Avancis Gmbh & Co Kg, Cicor Technologies Ltd, First Solar Inc. & Company, Hanergy, Kaneka Solar Energy, Masdar Pv Gmbh, Moser Baer India Ltd, Solar Frontier, Suntech Power Holding Co. Ltd and Trony Solar Holding Co. Ltd discussed in this research available at http://www.rnrmarketresearch.com/thin-film-material-market-by-type-cdte-cigs-a-si-others-end-user-industry-photovoltaic-solar-cells-mems-semiconductors-and-electrical-circuit-boards-optical-coating-others-and-depositio-market-report.html .
"Aerospace Materials Market by Type (Aluminum Alloys, Steel Alloys, Titanium Alloys, Super Alloys, Composites), by Aircraft Type (Commercial Aircraft, Business & General Aviation, Civil Helicopters, Military Aircrafts) – Global Trends and Forecast to 2019" Companies profiled in this research report are Cytec Industries Inc, E. I. Du Pont De Nemours, Kobe Steel Limited, Alcoa Inc, Alcoa Inc, Teijin Limited, Aleris International, Inc, AMG N.V, ATI Metals and Constellium N.V discussed in this research available at http://www.rnrmarketresearch.com/aerospace-materials-market-by-type-aluminum-alloys-steel-alloys-titanium-alloys-super-alloys-composites-by-aircraft-type-commercial-aircraft-business-general-aviation-civil-helicopters-mi-market-report.html .
Explore more Metals Market Research Reports at http://www.rnrmarketresearch.com/reports/materials-chemicals/metals .
About Us:
RnRMarketResearch.com is your single source for all market research needs. Our database includes 500,000+ market research reports from over 100+ leading global publishers & in-depth market research studies of over 5000 micro markets. With comprehensive information about the publishers and the industries for which they publish market research reports, we help you in your purchase decision by mapping your information needs with our huge collection of reports.