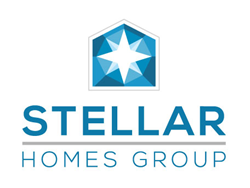 We are excited to introduce these special incentives to homebuyers and real estate agents interested in Velero's one-of-a-kind properties.
Fort Lauderdale, FL (PRWEB) April 06, 2017
Leading South Florida homebuilder Stellar Homes Group today announced special new construction incentives available to buyers and realtors interested in its newly built eco-luxury villas Velero at Sailboat Bend. Prospective homebuyers will now be able to receive as much as $10,000 towards closing costs, while realtors will enjoy an increased 4 percent sales commission.
Situated on the waterfront in the historic neighborhood of Sailboat Bend, Velero is an intimate collection of brand-new eco-luxury villas, featuring environmentally sustainable construction, gourmet kitchens, large open floor plans, four magnificently appointed bedrooms, and up to more than 3,100 total sq. ft. The green building-certified residences will offer a two-car garage that is electric car ready, solar panel-ready roofs, a scenic outdoor space with an organic veggie garden, private pools in select models, and private docks with direct ocean access with no fixed bridges.
Velero is making its mark in a location which some consider one of the best investment neighborhoods in Fort Lauderdale right now. Just drive around and you'll see everything from homes in the $300,000s, which are getting acquired as complete renovation projects, to magnificent new builds where tear-downs once stood. With its waterfront location and thriving Las Olas and golden sand beaches just steps away, Sailboat Bend seems to be the white-hot spot to watch.
"We are excited to introduce these special incentives to homebuyers and real estate agents interested in Velero's one-of-a-kind properties," said Stellar Homes Group President Larry Baum. "Sailboat Bend is one of the last affordable waterfront neighborhoods in downtown Fort Lauderdale, as well as one of the best areas for investment. With these incentives, it is now even easier for buyers to own their own piece of paradise in the heart of Fort Lauderdale's historic district."
Interested homebuyers and realtors who would like to take advantage of the current new construction specials are encouraged to visit Velero's onsite sales gallery, open 1-3 p.m. on Saturdays and Sundays, and located at 1548 Argyle Drive, Fort Lauderdale, FL 33312. They can also call 855-912‑8686 or visit http://www.velerohomes.com.
About Stellar Homes Group
Founded in 2009, South-Florida-based developer Stellar Homes Group has delivered more than 2,000 homes and is committed to building residences that offer stellar quality, contemporary designs and sustainability. Stellar Homes Group specializes in the acquisition, development and value enhancement of residential and mixed-use properties. The company has developed in some of the most desirable coastal, urban and suburban locations in South Florida and is proudly dedicated to maintaining Florida Green standards and following green building practices to minimize the impact to the environment while reducing energy and water costs for residents. For more information about Stellar Homes Group visit http://www.stellarhomesgroup.com.