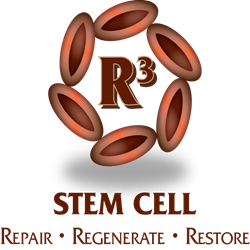 Stem cell therapy for knee pain is an amazing treatment that helps patients avoid surgery and get back to desired activities!
Campbell, California (PRWEB) May 31, 2016
R3 Stem Cell is now offering stem cell therapy for knee pain at a new Center of Excellence in Silicon Valley. The Board Certified physicians offer the regenerative medicine treatment for relief and helping patients avoid surgery. Call (888) 828-4575 for more information and scheduling.
Stem cell therapy in San Jose metro has been revolutionary for joint pain, as the procedures are designed to repair and regenerate the damaged tissue. This may be an arthritic knee, tendonitis, or partial ligament tear.
There are several options for the regenerative treatments. One option is platelet rich plasma therapy, which involves a simple blood draw and concentration of the platelets and growth factors. Another one is bone marrow derived stem cell treatment, which involves harvesting from the patient's hip area. An additional option is amniotic derived therapy, with the fluid being harvested from consenting donors after a scheduled c-section.
Several studies are showing that regenerative medicine treatments for knee pain are often equal to surgical intervention. That means patients are able to avoid the potential complications of surgery and a lengthy rehab. There is minimal risk involved with any of the treatment options.
Additional areas that are being successfully treated include the shoulder, hip, ankle, elbow and the spine. For instance, tennis elbow and rotator cuff tendonitis respond very well.
For the top stem cell therapy for knees in the Silicon Valley area, call the R3 Stem Cell Center of Excellence at (888) 828-4575 and visit http://stemcelltherapyincalifornia.com for more information.