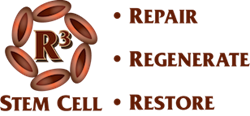 Ozark Regenerative Institute offers regenerative procedures for all types of bone and joint conditions, which helps patients avoid surgery and achieve relief over 80% of the time!
Poplar Bluff, Missouri (PRWEB) March 14, 2017
Ozark Regenerative Institute in Poplar Bluff has become an R3 Stem Cell Center of Excellence. The Institute is offering first rate stem cell procedures and PRP therapy with several Board Certified providers. The treatments have been amazing at helping repair and regenerate damaged tissue such as cartilage, tendon, ligament and wounds. For the top stem cell therapy in Missouri, call (844) GET-STEM today!
For those individuals suffering from arthritis, tendonitis, sports injuries or wounds that will not heal, the stem cell and PRP therapy has been tremendous. The nonoperative regenerative options frequently help people avoid or delay the need for potentially risky surgery, saving money and time along with a lengthy rehab.
This includes stem cell therapy for arthritis, degenerative disc disease, hip/knee arthritis, rotator cuff tendonitis (shoulder) and wounds that will not heal. Diabetics who have nonhealing wounds typically see the healing process speed up dramatically. This helps prevent infections and possible amputation.
R3 Stem Cell assists practices such as Ozark with protocols, treatment products and marketing materials. In addition, R3 Stem Cell has a large network of treatment providers for collaboration. To receive more information on stem cell treatments call (844) GET-STEM.