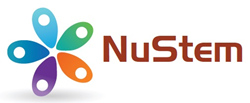 NuStem has been achieving excellent results for patients with all types of heart failure!
Los Angeles, California (PRWEB) April 25, 2016
Top stem cell treatment clinic, NuStem, is now offering top notch regenerative medicine therapy for cardiac failure. Treatments are offered by a Board Certified physician, with outcomes so far offering significant heart function improvement. Call (888) 988-0515 for more information and scheduling.
Stem cell therapy for various heart conditions are being treated at NuStem, which is located in the East Tower of Cedars Sinai Medical Center. Various types of cardiomyopathy have been responding well to the stem cell treatments at the clinic, including ischemic and hypertrophic types. Also, refractory angina patients have done great with the treatments.
The treatments are performed as an outpatient and have been shown to entail very low risk. A Board Certified physician provides the treatment, with complimentary consultations being offered.
Along with various types of cardiac conditions, NuStem also provides stem cell procedures for arthritis, sports injuries, back pain, kidney failure, COPD, hepatitis, and erectile dysfunction as well.
For the top stem cell treatments on the West Coast, including stem cell therapy for heart failure, call (888) 988-0515.