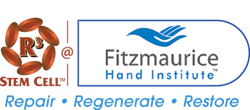 Over 85% of the time, stem cell therapy helps patients avoid surgery for carpal tunnel syndrome or thumb arthritis!
Phoenix, Arizona (PRWEB) March 22, 2016
Dr. Michael Fitzmaurice is now offering stem cell therapy for all hand, wrist and elbow related conditions. The treatments are partially covered by insurance and have been extremely effective at avoiding the need for surgery. Call (602) 351-5131 for more information and scheduling with top hand stem cell therapy Phoenix trusts.
Carpal tunnel syndrome affects millions of individuals due to chronic overuse, which entails risk and time out of work. The stem cell therapy is often able to significantly relieve symptoms long term and prevent the need for surgery. In addition, thumb arthritis also responds well to the treatment along with non-healing fractures such as with the scaphoid.
When a person suffers from tennis elbow chronically, surgery usually produces less than ideal results. The regenerative medicine procedures offered for elbow tendonitis work very well for pain relief of the elbow and allow individuals to get back to work and recreational activities.
Fitzmaurice Regenerative Hand Institute has been chosen as an R3 Stem Cell Center of Excellence due to the reputation for quality treatment and amazing outcomes. Patients are seen from a broad area including Phoenix metro and flying in from additional states. Dr. Fitzmaurice's reputation nationwide is stellar due to his outcomes, compassion and state-of-the-art treatment options.
For the top stem cell and PRP therapy available for all types of hand, wrist and elbow conditions, call Fitzmaurice Regenerative Hand Institute today at (602) 351-5131!