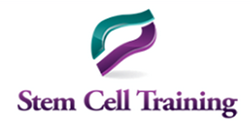 Stem Cell Training, Inc. is a multidimensional company offering coursework and training in 35 cities worldwide.
MIAMI, (PRWEB) September 25, 2013
Stem Cell Training, Inc., a division of the Global Stem Cells Group, today announced a newly formed alliance with Far Eastern University in Manila, Philippines for the advancement of stem call procedures. The alliance was established to train physicians and mid-level providers in techniques for harvesting and reintegrating stem cells derived from adipose (fat) tissue, bone marrow and dental pulp.
Through the alliance, the Miami-based biotechnology training company has established a two-day, hands-on intensive training course for physicians and high level practitioners titled "Adipose Derived Harvesting, Isolation and Re-integration Training Course", taught at the Far Eastern University School of Medicine.
Conducted by Joseph Purita, M.D., a pioneer in the use of stem cells in orthopedics and founder of the Institute of Regenerative and Molecular Orthopedics in Boca Raton, Florida, the program covers all of the essentials necessary to perform adipose-derived stem cell protocols and bone marrow-derived stem cell harvesting, processing and activation procedures in a clinical environment. New classes are scheduled for September 24-25 and November 18-19, 2013 at Far Eastern University.
Stem Cell Training, Inc. is a multi-dimensional company offering coursework and training in 35 cities worldwide. Coursework offered focuses on minimally invasive techniques for harvesting stem cells from adipose tissue, bone marrow and platelet-rich plasma. By equipping physicians with these techniques, the goal is to enable them to return to their practices, better able to apply these techniques in patient treatments.
The company's training courses are designed to make the best use of stem cell technology available to treat various diseases in a manner that is accessible to everyone. Stem Cell Training, Inc.'s mission is to introduce the promising world of cellular medicine to everyone who can benefit from its application, and to provide high quality, effective and efficient training that complies with the highest medical standards to physicians worldwide.
For more information, visit the Stem Cell Training, Inc. website, email info(at)stemcelltraining(dot)net, or call 305-224-1858.
About the Global Stem Cells Group:
Global Stem Cells Group, Inc. is the parent company of six wholly owned operating companies dedicated entirely to stem cell research, training, products and solutions. Founded in 2012, the company combines dedicated researchers, physician and patient educators and solution providers with the shared goal of meeting the growing worldwide need for leading edge stem cell treatments and solutions. With a singular focus on this exciting new area of medical research, Global Stem Cells Group and its subsidiaries are uniquely positioned to become global leaders in cellular medicine.
Global Stem Cells Group's corporate mission is to make the promise of stem cell medicine a reality for patients around the world. With each of GSCG's six operating companies focused on a separate research-based mission, the result is a global network of state-of-the-art stem cell treatments.
The Global Stem Cell Foundation was formed as a non-profit charitable organization that aims to fund research on the expanding need for stem cell solutions for patients and identify best practices between physicians engaged in stem cell treatments in the U.S. and around the world.
To learn more about Global Stem Cells Group, Inc.'s companies and for investor information, visit the Global Stem Cells Group Website, email bnovas(at)regenestem(dot), or call 305-224-1858.